The finger-tip sized ARM Cortex-M4F module with BT 5, BT Mesh, and 30 I/O
The arrival of Bluetooth 5 was a significant leap forward for the IoT developer community, especially with its new Bluetooth Mesh functionality, which connects more devices and more sensors. Nearly four billion devices are expected to be shipped with Bluetooth technology in 2018. Bluetooth is driving innovation and creating new markets for wireless audio, wearables, tracking assets, building automation, lighting, sensor farms, etc…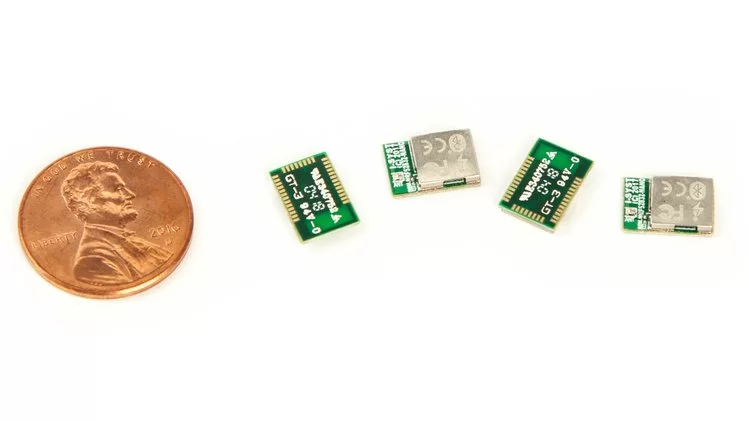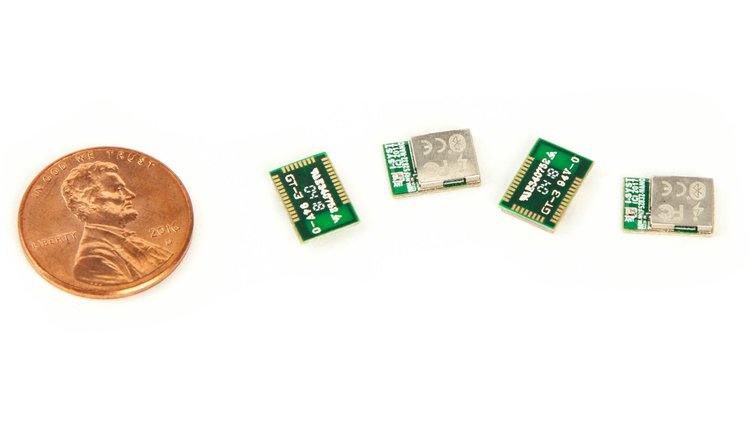 With a design based on the Nordic nRF52832 SoC, combining a low power 64 MHz ARM Cortex-M4F and the 2.4 GHz radio in a single chip, the BLYST Nano SoM (System on Module) is the perfect way to catch this new Bluetooth IoT wave driven by both Bluetooth 5 and Bluetooth Mesh.
The BLYST Nano is low power and small enough, at 10 x 7 x 1.6 mm, for wearable and sensor applications.
With 30 programmable I/O pins, it's versatile enough to fit any control and automation application.
With a hardware floating point unit, algorithms can be directly implemented on the device, allowing more realtime sensor fusion processing.
It is a complete System on Module with all required components (crystals, coils, DC/DC, etc.) built-in and ready to use. So you don't need to take up more board space with add-on components needed to support a given module.
BLYST Nano Module Features
Built-in ceramic antenna
Built-in coils for low power DC/DC mode
Built-in 32 MHz & 32.768 MHz crystal for low power
Dimensions: 10 x 7 x 1.6 mm
No extra PCB spaces or any external components required on users' application board
All I/O pins of the nRF52832 are exposed to pads around the edges of the module to take full advantage of the nRF52832 and for easy assembly without compromise
FCC & CE certified
The nRF52832 incorporates a powerful Cortex-M4F processor enabling the most demanding applications with complex arithmetic requirements to be realized in a single chip solution. The IC supports DSP instructions, a Floating Point Unit (FPU), single-cycle multiply and accumulate, and hardware divide for energy-efficient processing of computationally complex operations.