The finger-tip sized ARM Cortex-M4F module with BT 5, BT Mesh, and 30 I/O The arrival of Bluetooth 5 was a significant leap forward for the IoT developer community, especially with its new Bluetooth Mesh functionality, which connects more devices and more sensors. Nearly four billion devices are expected to be shipped with Bluetooth technology in 2018. Bluetooth is driving innovation and creating new market ...
Read more

›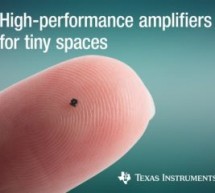 Texas Instruments introduced the industry's smallest operational amplifier and low-power comparators at 0.64 mm2. As the first amplifiers in the compact X2SON package, the TLV9061 op-amp and TLV7011 family of comparators enable engineers to reduce their system size and cost, while maintaining high performance in a variety of Internet of Things (IoT), personal electronics and industrial applications, includi ...
Read more

›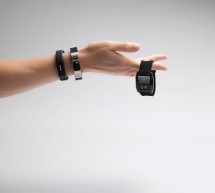 There is a varied and growing market for LEDs in wearable applications, ranging from head torches and miners' helmet lamps, through backlighting for head-up and near-to-eye displays, indicators for sports and medical monitoring devices, to fashion accessories and clothing. While LEDs have already become a popular embellishment, like sequins or beads, in fashion garments, they take on a more functional role ...
Read more

›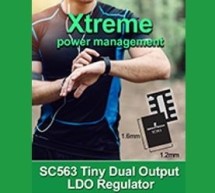 Housed in a tiny 1.6×1.2-mm, 0.6-mm thin package suitable for wearable electronics and other space-constrained battery-operated applications, the SC563 low-dropout regulator from Semtech provides two regulated outputs at up to 300 mA each, while its fixed output voltages eliminate the need for external resistor divider networks. The device's ultra-small footprint and low dropout voltage of 180 mV enable des ...
Read more

›