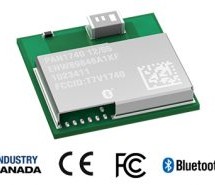 Panasonic Industry launches the successor of the PAN1740 Bluetooth module. The new PAN1740A is the optimized version, offering a quicker boot time and supporting up to eight connections to allow greater flexibility to create more advanced applications. It can be used as a standalone application processor or as a data pump in hosted systems. The device is optimized for remote control units (RCU) requiring su ...
Read more

›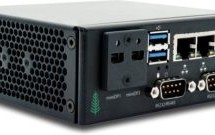 Simply NUC, the company behind several Intel NUC based SBCs like the Apollo Lake based NUC 8 Rugged, recently announced the launch of a new mini-computers codenamed; "Sequoia". The Sequoia is Simply NUC's first AMD-powered mini computer and it is aimed at applications around AI, Edge Analytics, robotics, POS, digital signage and industrial IoT or computing, thanks to it's rugged and robust build. The S ...
Read more

›
Boardcon's new EM-IMX8M-MINI is based on NXP's energy-efficient i.MX8M Mini ARM Cortex A53 processor. The iMX8M SBC has 2GB LPDDR4 and 8GB of eMMC flash with 2x USB 2.0, GbE. Display output is via MIPI LCD, PCIe. There is also optional support for SSD/4G. It runs Linux 4.14.98 and QT 5.0. EM-IMX8M-MINI SBC and its SOM-IMX8M-MINI module is Boardcon's first i.MX8 family of boards. NXP's i. ...
Read more

›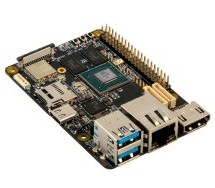 Leading global technology solutions provider Avnet is providing customers with the ability to focus more on the software side of their development by launching MaaXBoard, a low-cost, production-ready qualified single board computer. Based on the NXP i.MX 8M applications processor, MaaXBoard is ideal for embedded computing and applications that leverage AI at the edge. It supports design ...
Read more

›
TWS Earbuds+BT Speaker+Charging Case| Palmsize|BT5.0 |Touch Control|Voice Assistant| IPX5 Waterproof, this is Vissles. As digital devices and products continues to proliferate in our world, it can be a burden to add more and more accessories in our daily life. From smartphones to smart watches to home pods, etc., we are entering an era where having a device that serves two or more purposes is becoming a bli ...
Read more

›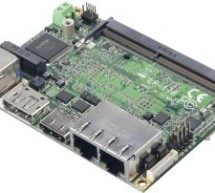 Taiwan Commate Computer Inc.(COMMELL), the worldwide leader of Industrial Single Board Computers, unveiled LP-178 Pico-ITX  based on Intel® 8th Gen. FCBGA1528 "Whiskey Lake". The "Whiskey" PC is claimed to deliver better performance than a PC base on previous embedded U-series processors- enabled by 4 instead of 2 cores plus an overall improved micro architecture.  The 8th Gen. Core™ i7 U-series Mobile proc ...
Read more

›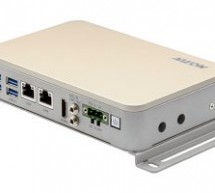 AAEON, the award winning industry leader in [email protected] solutions, announces the launch of the BOXER-8300AI Series. Including the BOXER-8310AI, BOXER-8320AI, and the BOXER-8330AI (Coming Q4 2019), this family of [email protected] embedded box PCs power AI and edge computing thanks to the innovative Intel® Movidius™ Myriad™ X. At the core of the BOXER-8300AI series is the innovative AI Core X module from AAEON. Each AI Co ...
Read more

›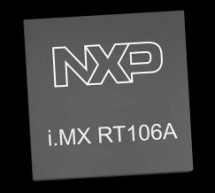 NXP Semiconductors i.MX RT106A Crossover Processor is a solution specific variant of the i.MX RT1060 family of MCUs, targeting cloud-based embedded voice applications. It features NXP's advanced implementation of the Arm® Cortex®-M7 core, which operates at speeds up to 600MHz to provide high CPU performance and best real-time response. i.MX RT106A based solutions enable system designers to easily add voice ...
Read more

›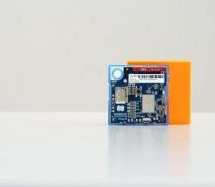 Based on Nordic's industry-leading nRF9160 SiP multimode LTE-M/NB-IoT module with GPS, which uniquely supports Arm TrustZone Internet-grade encryption and security, the battery-powered Nordic Thingy:91 is a simplified rapid prototyping platform designed specifically for cellular IoT. It includes a full asset tracking sample application, an exhaustive list of nine sensors, 'straight-out-of-the-box' operation ...
Read more

›
Advantech, a leading embedded computing solutions provider, is happy to announce the launch of its first SMARC module: the SOM-2569. SMARC (Smart Mobility Architecture) is a versatile small form factor computer module targeting applications that require low power consumption, the flexibility to upgrade computing performance, and effective budget control in the system development process. Together with bundl ...
Read more

›