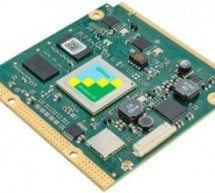 F&S Elektronik Systeme has announced specs for its "efus MX8X" module, which runs Linux on a dual- or quad-core -A35 i.MX8X SoC, and offers up to 2GB RAM and 64GB eMMC plus dual GbE, WiFi/BT, 4K video, and optional industrial temp support. The 2 x 47 x 11mm, 15-gram efus MX8X module is designed based on NXP's low-powered i.MX8X. A host of efus-branded modules exploits the power-sipping NXP SoCs, like th ...
Read more

›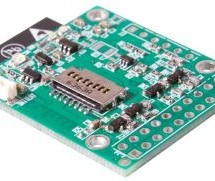 Novasom – the SBC manufacturing company, is famous for its two set of product lines, the U-Line for low power IoT devices and M-Line for multimedia processing based applications. Their products are Intel and ARM processors based for different applications and operating systems. Their latest board in the market is the SBC-U1 which is based on the popular ESP32. The SBC-U1 comes in two main variants. One with ...
Read more

›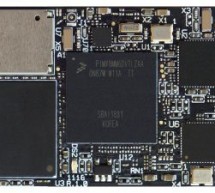 CompuLab has unveiled its UCM-iMX8M-Mini computer-on-module with NXP's new i.MX8M Mini SoC. The Linux-driven, 38 x 28mm module features i.MX8M Mini, WiFi/BT, and up to 4GB RAM and 64GB eMMC. The COM also ships on a sandwich-style "SBC-iMX8M-Mini" SBC. The company aims to apply its new module for applications like professional handheld devices, autonomous drones, and wearables (medical and nonmedical). The d ...
Read more

›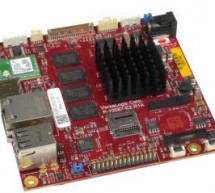 Low power Arm-based i.MX6 Cortex®-A9 processor with soldered-on RAM, Gigabit Ethernet, Wi-Fi, Bluetooth® and fanless operation. The Swordtail single board computer is a complete Wi-Fi and Bluetooth®enabled, Arm®-based embedded computer. Models are available with power-efficient, dual-core or quad-core i.MX6 CPUs. These boards are designed for applications that demand rugged, power-efficient solutions such a ...
Read more

›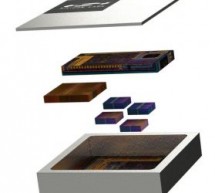 Acknowledged as the UK's leading source of advanced embedded technology, Solid State Supplies Ltd. now offers the world's smallest Bluetooth® Low Energy (BLE) SiP module from Silicon Labs. With a package size of 6.5mm x 6.5mm x 1.4mm the BGM11S Blue Gecko SiP (System in Package) module targets applications where ultra-small size, reliable high performance RF, low power consumption, full modular certificatio ...
Read more

›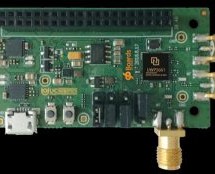 A few months ago, in November 2018, we talked about the possibility of combining both WiFi 5 and Bluetooth 5 into one board. The UNISOC UWP5661 was a chip that could make that possible and the same chip powers the IVY5661 96Boards IoT board. At the time of posting about the IVY5661 board and the relatively unknown WiSoC chip little information was available. The product board was categorized as upcoming, bu ...
Read more

›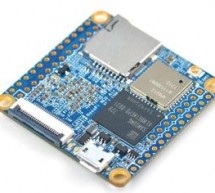 Back in 2016, FriendlyARM launched the NanoPi NEO Air, an ARM-based board that featured Allwinner H3 processor, 2.5GHz WiFi, Bluetooth 4.0 LE, a camera DVP interface, and a ton of GPIO pins. The board was relatively powerful for it's Nano size and it now costs around $28. Fast Forward to 2019, we have a new board called the TinyWiFi 5G based around the same NanoPi NEO board but not developed by FriendlyARM. ...
Read more

›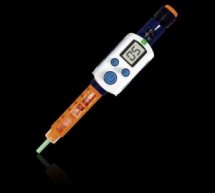 DIABNEXT's 'CLIPSULIN' device attaches to insulin pens and employs Nordic's nRF52832 SoC to wirelessly send recorded insulin injection data via Bluetooth LE or NFC. Nordic Semiconductor today announces that Taiwan-based DIABNEXT, a healthcare services company, has selected Nordic's nRF52832 System-on-Chip (SoC) to provide the Bluetooth® Low Energy (Bluetooth LE) wireless connectivity for its 'CLIPSULIN' ins ...
Read more

›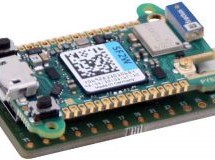 Pyboard D-series (aka Pyboard D, or just PyBD) board was introduced during the Micropython presentation at FOSDEM 2019 and it's build around a faster STM32F7 Cortex-M7 MCU, with 512Kb of RAM, and 2Mb of Flash, as well as built-in WiFi and Bluetooth connectivity. It also features a pair of external Flash chips and a micro SD card slot for additional expansion options. The board can be programmed with MicroPy ...
Read more

›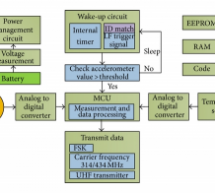 A tyre pressure monitoring system (TPMS) aims to monitor air pressure on various automotive systems. The most common TPMS sensors mainly use sub-GHz radio standards to transfer information to the vehicle's computer. There are two different types: direct (dTPMS) and indirect (iTPMS). The use of bluetooth low energy (BLE) connectivity makes it possible offering a high performance. All information will be disp ...
Read more

›