Bluetooth module HC 05 interfacing with pic microcontroller: Hi Everyone, In this article I will explain you how to interface Bluetooth module HC 05 with pic16f877a microcontroller or any other microcontroller like 8051, AVR and Arduino. It is very easy to communicate with android mobile through Hc 05 Bluetooth module. It has many applications and this Bluetooth module Hc 05 is very popular in engineering s ...
Read more

›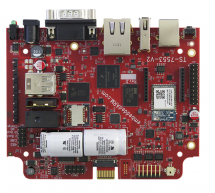 This versatile embedded single board computer hits on all the main points for a low power, cost-effective, Internet-of-Things (IoT) capable, and ready-to-deploy OEM board with an emphasis on data integrity. The TS-7553-V2 offers the ability to communicate seamlessly with several different networks simultaneously from a single device. Using the onboard peripherals the system can connect to Ethernet, WiFi, Bl ...
Read more

›
Atmosic Technologies Inc. (Saratoga, CA) has launched the M2 and M3 Bluetooth 5.0 transceiver chips, claiming them to be the lowest power Bluetooth wireless chips available. Atmosic took a wireless agnostic approach to determine the most power-efficient foundation for its first IoT connectivity solutions. To radically reduce power consumption, Atmosic has developed three key technologies: Lowest Power Radio ...
Read more

›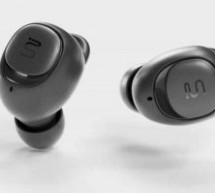 360-hour Battery Life with Charging Case | Superior Sound Quality | IPX-7 Waterproof | Bluetooth 5.0 UNI TWS is the world's most advanced true wireless earbuds designed with superior Hi-Fi sound and ultra-long playtime. It's your perfect workout companion with secure fit and an IPX-7 waterproof rating. Tired of running out of juice when you need your music the most? The UNI charging case has a 3500 mAh prem ...
Read more

›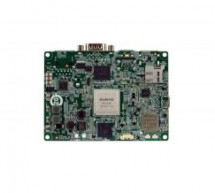 IEI launched its Pico-ITX Hyper-RK39 SBC board that runs Ubuntu or Android on a Rockchip RK3399 and comes with 2GB RAM, 16B eMMC, dual and 4K display support, GbE, WiFi/BT, and optional LTE. The Rockchip RK3399 is popular among community hacker boards like the recent NanoPi Neo4. Commercial board vendors are trying out the somewhat x86 like Arm SoC. First of this was the Aaeon's RICO-3399 and now IEI has re ...
Read more

›
u-blox announces multiradio and gateway modules with concurrent Wi-Fi and dual-mode Bluetooth connectivity. The NINA‑W15 module series offers much design versatility, built‑in security, and proven software support. Thalwil, Switzerland – October 24, 2018 – u‑blox (SIX:UBXN), a global provider of leading positioning and wireless communication technologies, has announced the NINA‑W15 multi-radio and gateway m ...
Read more

›
The finger-tip sized ARM Cortex-M4F module with BT 5, BT Mesh, and 30 I/O The arrival of Bluetooth 5 was a significant leap forward for the IoT developer community, especially with its new Bluetooth Mesh functionality, which connects more devices and more sensors. Nearly four billion devices are expected to be shipped with Bluetooth technology in 2018. Bluetooth is driving innovation and creating new market ...
Read more

›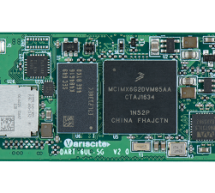 Variscite is releasing another pin-compatible version of their 50 x 25mm DART-6UL computer-on-module. This time it will be loaded with NXP's headless new i.MX6 ULZ variant of the single Cortex-A7 core i.MX6 UL. This yet unnamed module lacks display or LAN support. It is described as "a native solution for headless Linux-based embedded products such as IoT devices and smart home sensors requiring low power, ...
Read more

›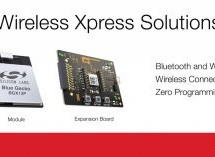 Silicon Labs (NASDAQ: SLAB) offers a new Wireless Xpress solution to help developers get IoT applications connected and running in a day, with no software development necessary. Silicon Labs' Wireless Xpress provides a configuration-based development experience with everything developers need including certified Bluetooth® 5 Low Energy (LE) and Wi-Fi® modules, integrated protocol stacks and easy-to-use tool ...
Read more

›
Despite struggles and delays with its 10nm processor, Intel has finally released five NUCs (Next Unit of Computing) mini-PC kits that comes with 14nm, 8th Generation Coffee Lake CPU. It also released two NUCs that comes with its 10nm Cannon Lake chips and comes configured with Windows 10 with shipments to begin in October or November. The coffee lake NUC supports any Intel-ready OS including Linux and Windo ...
Read more

›