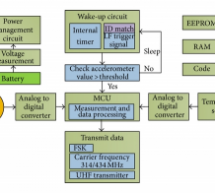 A tyre pressure monitoring system (TPMS) aims to monitor air pressure on various automotive systems. The most common TPMS sensors mainly use sub-GHz radio standards to transfer information to the vehicle's computer. There are two different types: direct (dTPMS) and indirect (iTPMS). The use of bluetooth low energy (BLE) connectivity makes it possible offering a high performance. All information will be disp ...
Read more

›
IC station has posted a $10.59 audio amplifier board that supports Bluetooth 5.0 via Beken BK3266 Bluetooth audio chip. For the board to work, you will have to connect buttons, a microphone and 10W or 15W speakers. The hardware setup has to be completed with a power source and an optional input audio signal. After setting it up, the board is ready to be paired with a Bluetooth device. A USB can be connected ...
Read more

›
WiFi 5 also known as 802.11ac has been around for a while now, but few boards have adopted it. The WiFi 5 might easily be confused with the general WiFi (802.11 b/g/n).  The WiFi standard 802.11ac is capable of 1300 megabits per second (Mbps) which is the equivalent of 162.5 megabytes per second (MBps), this is 3x faster than the typical 450Mbps speed attributed to 802.11n. So obviously WiFi 5 promise so mu ...
Read more

›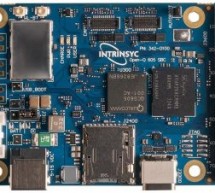 Qualcomm announced back in April its QCS605 SoC, calling it "the first 10nm FinFET fabricated SoC, built for the Internet of Things." The octa-core Arm SoC is available in an Intrinsyc Open-Q 605 SBC with the full development kit, including a 12V power supply which is available for pre-order at $429. The product will ship in early December.  The QCS605 has a Qualcomm Vision Intelligence Platform, a set of m ...
Read more

›
Bluetooth Controlled Robot: This project is used to control robot motion using Bluetooth and android application. User send control commands from android app to Bluetooth which is connected with pic microcontroller. Microcontroller receives commands from Bluetooth and take respective actions to drive two motor. These two motors are connected with microcontroller through motor driver integrated circuit calle ...
Read more

›
Bluetooth module HC 05 interfacing with pic microcontroller: Hi Everyone, In this article I will explain you how to interface Bluetooth module HC 05 with pic16f877a microcontroller or any other microcontroller like 8051, AVR and Arduino. It is very easy to communicate with android mobile through Hc 05 Bluetooth module. It has many applications and this Bluetooth module Hc 05 is very popular in engineering s ...
Read more

›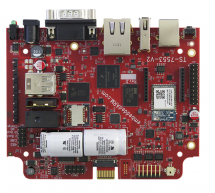 This versatile embedded single board computer hits on all the main points for a low power, cost-effective, Internet-of-Things (IoT) capable, and ready-to-deploy OEM board with an emphasis on data integrity. The TS-7553-V2 offers the ability to communicate seamlessly with several different networks simultaneously from a single device. Using the onboard peripherals the system can connect to Ethernet, WiFi, Bl ...
Read more

›
Atmosic Technologies Inc. (Saratoga, CA) has launched the M2 and M3 Bluetooth 5.0 transceiver chips, claiming them to be the lowest power Bluetooth wireless chips available. Atmosic took a wireless agnostic approach to determine the most power-efficient foundation for its first IoT connectivity solutions. To radically reduce power consumption, Atmosic has developed three key technologies: Lowest Power Radio ...
Read more

›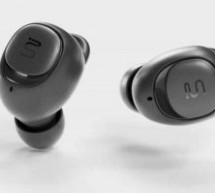 360-hour Battery Life with Charging Case | Superior Sound Quality | IPX-7 Waterproof | Bluetooth 5.0 UNI TWS is the world's most advanced true wireless earbuds designed with superior Hi-Fi sound and ultra-long playtime. It's your perfect workout companion with secure fit and an IPX-7 waterproof rating. Tired of running out of juice when you need your music the most? The UNI charging case has a 3500 mAh prem ...
Read more

›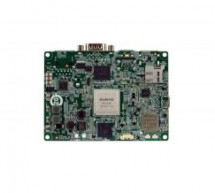 IEI launched its Pico-ITX Hyper-RK39 SBC board that runs Ubuntu or Android on a Rockchip RK3399 and comes with 2GB RAM, 16B eMMC, dual and 4K display support, GbE, WiFi/BT, and optional LTE. The Rockchip RK3399 is popular among community hacker boards like the recent NanoPi Neo4. Commercial board vendors are trying out the somewhat x86 like Arm SoC. First of this was the Aaeon's RICO-3399 and now IEI has re ...
Read more

›