Axiomtek – a world-renowned leader relentlessly devoted in the research, development and manufacture of series of innovative and reliable industrial computer products of high efficiency – is pleased to unveil the IPS962-512-PoE, its latest feature-rich, highly expandable vision system. The IPC962-512-PoE meets the increasing requirements for maximum quality and flexibility in modern production plants. It features flexible expansion capacity, camera communication interfaces, real-time vision-specific I/O with microsecond-scale and LED lighting control. This machine vision controller is powered by the LGA1151 socket 7th/6th generation Intel® Core™ (codename: Kaby Lake/Skylake) and Celeron® processors (up to 65W) with the Intel® Q170 chipset.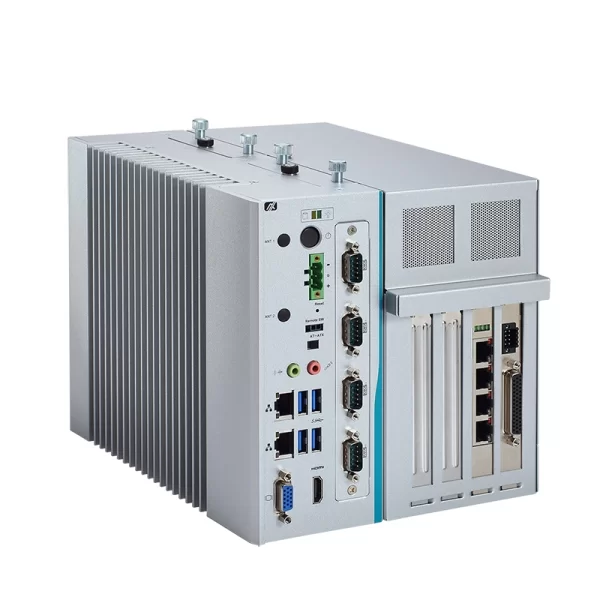 Axiomtek's IPS962-512-PoE comes with a full range of isolated I/O interfaces and real-time controls essential to machine vision applications, including trigger input, LED lighting controller, camera trigger, as well as an encoder input for conveyor tracking," said Wayne Chung, a product manager of Product PM Division at Axiomtek. "If the random position of the object on the production line has to be adjusted, the vision controller is able to delay the acquisition for a programmable time period. When using the vision I/O function, an incremental encoder can also be used to delay the acquisition by a number of encoder ticks corresponding to the position offset of the detector. Furthermore, the lighting control will be configured during the camera exposure time. The duration and dimming control are programmable and it can identify object characteristics for different inspection."
The real-time vision system PS962-512-PoE enables a fast and high accurate inspection to ensure that the desired quality is achieved with no manufacturing defects. It supports four IEEE802.3at PoE LAN ports and four USB 3.0 ports for connection with industrial cameras. Operating over a wide temperature range from -10°C to +55°C, the IPS962-512-PoE provides reliable and stable performance within severe environments. Its easy setup and compact design are ideal for space constrained environments. Moreover, one PCIe x16 and one PCIe x4 expansion slots allow quick installation of I/O cards and graphics cards. Two easy-swappable 2.5″ HDDs are available for extensive storage needs.
Read more: AXIOMTEK'S IPS962-512-POE FEATURE-RICH, HIGHLY EXPANDABLE MACHINE VISION SYSTEM WITH REAL-TIME VISION I/O AND POE LANS