ADI chip monitors energy consumption of six circuits
The ADE7816 is a highly accurate, multichannel metering device that is capable of measuring one voltage channel and up to six current channels. It measures line voltage and current and calculates active and reactive energy, as well as instantaneous rms voltage and current. The device incorporates seven sigma-delta (Σ-Δ) ADCs with a high accuracy energy measurement core. The six current input channels allow multiple loads to be measured simultaneously. The voltage channel and the six current channels each have a complete signal path allowing for a full range of measurements. Each input channel supports a flexible gain stage and is suitable for use with current transformers (CTs). Six on-chip digital integrators facilitate the use of the Rogowski coil sensors.
The ADE7816 provides access to on-chip meter registers via either the SPI or I2C interface. A dedicated high speed interface, the high speed data capture (HSDC) port, can be used in conjunction with I2C to provide access to real-time ADC output information. A full range of power quality information, such as overcurrent, overvoltage, peak, and sag detection, is accessible via the two external interrupt pins, IRQ0 and IRQ1.
The ADE7816 energy metering IC operates from a 3.3 V supply voltage and is available in a 40-lead LFCSP that is Pb free and RoHS compliant.
 FEATURES and BENEFITS
 Measures active and reactive energy, sampled waveforms, current and voltage rms
 6 current input channels and 1 voltage channel
  <0.1% error in active and reactive energy over a dynamic range of 1000:1
  Supports current transformer and Rogowski coil sensors
  Provides instantaneous current and voltage readings
   Angle measurements on all 6 channels
 2 kHz bandwidth operation
    Reference: 1.2 V (drift 10 ppm/°C typical) with external overdrive capability
    Flexible I2C, SPI, and HSDC serial interfaces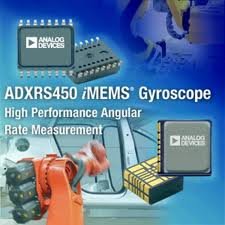 Analog Devices has introduced an energy measurement analogue front-end device for monitoring the energy consumption and power quality of up to six electrical circuits.
Designed for energy monitoring systems and multi-channel electricity meters, the ADE7816 can measure one voltage and up to six current channels, providng energy usage and power quality data for each circuit.
Its measurement accuracy is specified at less than 0.2% error in active and reactive energy over a dynamic range of 3000:1 and meets accuracy requirements of Class 0.5 revenue-grade electricity meters.
It will be used in tandem with a standard microcontroller and can be scaled with multiple devices interfacing with a single application processor.
The device can be used with shunts, Rogowski coils and current transformers. There is an I2C, SPI (serial port interface) and high-speed data capture.
View the ADE7816 energy measurement AFE product page, order samples, and download the data sheet:
For more read: ADI chip monitors energy consumption of six circuits
Project Ratings:
Related posts
Leave a Comment