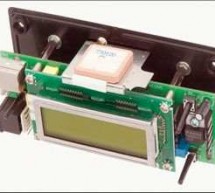 Generally known as PC Tools has prepared a project :) but siliconship in the boat's GPS system tracks the GPS module EM 408 and mikrodenetleric pic18f4550 usb connection to the circuit there also. 2X16... Electronics Projects, GPS Circuit Boats Computer PIC18F4550 Microcontroller "microchip projects, microcontroller projects, " Generally known as PC Tools has prepared a project :) but siliconship in the boa ...
Read more

›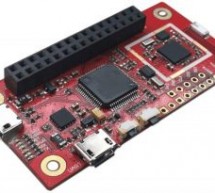 Linaro, a collaborative engineering organization consolidating and optimizing open source software and tools for the ARM architecture, is bringing together industry and the open source community to work on key projects, reduce industry wide fragmentation, and provide common software foundations for all. During the last Linaro Connect event at Las Vegas, a new BLE(Bluetooth Low Energy) product had been debut ...
Read more

›
Silicon Labs, the leader in energy-friendly solutions for a smarter, more connected world, has been constantly making silicon, software and tools to help engineers transform industries and improve lives since 1996. Silicon Labs has just launched its newest development platform, The Thunderboard Sense Kit. Thunderboard Sense is a small and feature packed development platform for battery operated IoT applicat ...
Read more

›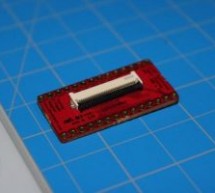 Low cost, no power, and easy to use: E-paper is here! The E-paper Shield Kit makes it easy for you to have fun playing with E-paper, no electronics experience required! You can start writing text and drawing pictures to the screen in minutes! E-paper in Your Next Project Do you have a great idea that needs a screen which requires zero power to maintain an image? Are you looking to add an interesting display ...
Read more

›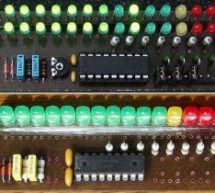 KA2281 integrated circuits, LM3914, etc. According to the vu meter circuits with this circuit has been built on microcontroller circuit pic16f88 stereo really super 2×16 total 32 or mono 16 led, 40 can be... Electronics Projects, Microcontroller Controlled VU Meter Circuit "led projects, microchip projects, microcontroller projects, pic16f88 projects, " KA2281 integrated circuits, LM3914, etc. According to ...
Read more

›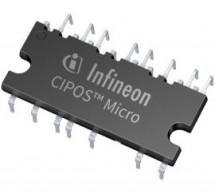 600V intelligent power modules (IPMs) from Infineon make up the CIPOS Micro IPMs. They are qualified for harsh humid environments, passing 1000 hours of high voltage, high temperature and high humidity reverse bias (HV H3TRB) stress testing. This makes the energy-efficient IPM suitable for power appliance motor drives particularly in circulator hydronic pumps, drain pumps for washing machines, dishwashers, ...
Read more

›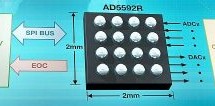 Multifunction data-acquisition systems have been around for a long time as stand-alone instruments, plug-in cards, cabled computer peripherals, and embedded in systems. Such systems are often designed with separate ADCs, DACs, and digital I/O devices. Many microcontrollers include ADCs and DACs, but that locks you into using that device. The AD5592R from Analog Devices combines all of these I/O functions, l ...
Read more

›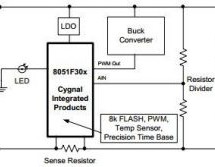 Introduction Driven by the need forunt ethered mobility and ease of use, many system srely on rechargable batteries as their primary power source. The battery charging circuitry for these systems is typically implemented using a fixed-function IC to control the charging current/voltage profile.The C8051F30x family provides a flexible alternative to fixed-function battery chargers. This application note disc ...
Read more

›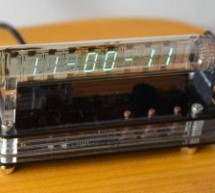 Now available in the store: With GPS, Without GPS. We showed a demo of this clock at Maker Faire Tokyo 2014 and it is now available in our online shop! VFD Modular Clock IV-18 SMT edition is a special solder-free kit version of the original VFD Modular Clock . The kit comes with all electronics pre-soldered, but you still assemble the enclosure yourself. Features: IV-18 8-digit Russian VFD Display Tube Open ...
Read more

›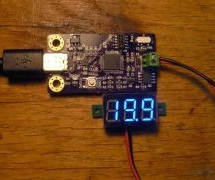 Description USB Power Delivery is a cool standard for getting lots of power—up to 100 W—from a USB Type-C port. Being an open standard for supplying enough power to charge phones, laptops, and just about anything else under the sun, USB PD is poised to greatly reduce the amount of e-waste produced worldwide from obsolete proprietary chargers. Unfortunately, like all USB standards, it's quite complex, puttin ...
Read more

›