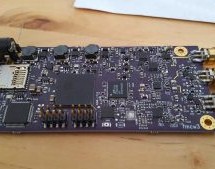 Introduction Previously I made a simple frequency-modulated continuous-wave (FMCW) radar that was able to detect distance of a human sized object to 100 m. It worked, but as it was made with minimal budget and there was a lot of room for improvement. FMCW radar working principle If you have read my previous articles you should know how FMCW radar works, but for completeness sake short explanation is given b ...
Read more

›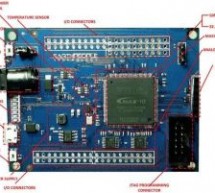 SWEETENING THE DEAL With a few days left in our campaign, we will sweeten the MaxProLogic deal. We will now offer our newly developed BLE Board. This board includes the Texas Instruments CC2640 chip along with a 2.4GHz antenna and matching network. This board plugs directly into MaxProLogic. It communicates with the FPGA over a UART serial link. The CC2640 runs proprietary firmware along with the radio cont ...
Read more

›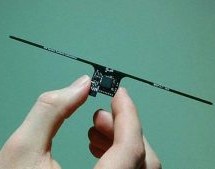 A new research initiative between the University of Washington's Sensor Laband the Technical University of Delft in the Netherlands has created a microprocessor that can power itself through stray radio waves and receive programmable updates in the same fashion. While the RISC-derived 16-bit microcontroller CPU is very weak compared to modern standards, it's much more powerful than any other device that's p ...
Read more

›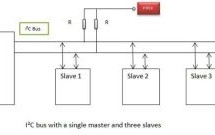 I2C COMMUNICATION WITH PIC MICROCONTROLLER: I²C stands for Inter-Integrated Circuit. It is a short distance serial interface that requires only two bus lines for bi-directional data transfer. It is used for attaching lower speed peripheral ICs to microcontrollers in short distance communication. Low speed peripherals include external EEPROMs, digital sensors, lcd, etc. Page Contents 1 I2C communication PROT ...
Read more

›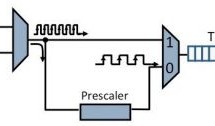 USING TIMERS IN PIC18F452 MICROCONTROLLER:Timers and counters are important as timers can tell the time and count. Counting and timing allows for controlling the brightness of LEDs, controlling the angle of servo shafts and PWM signal generation etc.  All microcontrollers have clocks in them or they use the one that resides outside of a microcontroller. Microcontroller needs clock so our programs can be exe ...
Read more

›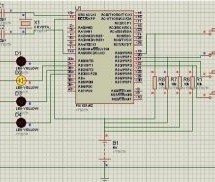 USE INPUT OUTPUT PORTS OF PIC18F452 MICROCONTROLLER: PIC18F452 microcontroller has a number of input/output pins which are used for connection with external devices. It has total 40 pins. Out of these 40 pins, 34 pins can be used as input output pins.These pins are grouped into five which are called PORTS denoted by A, B, C, D and E. Here in this article we will learn how to use I/O Ports of PIC18F452. Port ...
Read more

›
Bluetooth Controlled Robot: This project is used to control robot motion using Bluetooth and android application. User send control commands from android app to Bluetooth which is connected with pic microcontroller. Microcontroller receives commands from Bluetooth and take respective actions to drive two motor. These two motors are connected with microcontroller through motor driver integrated circuit calle ...
Read more

›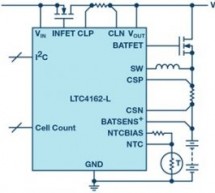 The first step to designing a battery charger is choosing a battery charger IC from the vast field of available solutions. To make an informed decision, a design team must first clearly define the battery parameters (chemistry, cell count, etc.) and the input parameters (solar, USB, etc.). The team must then search for chargers that fit the input and output parameters, comparing numerous data sheets to sett ...
Read more

›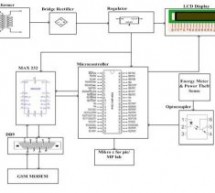 Electric Energy Theft Intimation System Based on GSM Modem Using PIC Microcontroller: The electric energy theft intimation system is very important in this is modern world, where the peoples are introducing a newly methods, for theft the electric energy. With the passage of time, the demand of energy is increasing day by day, but unfortunately, the percentage of theft electric energy is also increasing day ...
Read more

›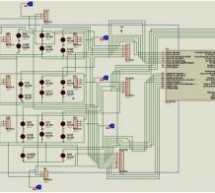 parking management system, we aim to create a smart parking system which will not only calculate the total capacity for cars in the parking area but will also direct the cars to an empty spot where they can park their cars in an orderly fashion. This parking management system will require at least 6-8 proximity sensors to detect the presence or absence of a car and also to detect if a car has entered the pa ...
Read more

›