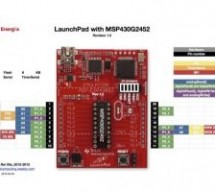 Texas Instruments (TI) on November 10, unveiled its lowest-cost ultra-low-power MSP430 microcontrollers (MCUs) for sensing applications. Developers can now implement simple sensing solutions through a variety of integrated mixed-signal features in this family of MSP430 value line sensing MCUs, available for as low as US$0.25 in high volumes. Additions to the family include two new entry-level devices and a ...
Read more

›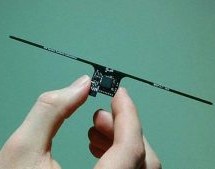 A new research initiative between the University of Washington's Sensor Laband the Technical University of Delft in the Netherlands has created a microprocessor that can power itself through stray radio waves and receive programmable updates in the same fashion. While the RISC-derived 16-bit microcontroller CPU is very weak compared to modern standards, it's much more powerful than any other device that's p ...
Read more

›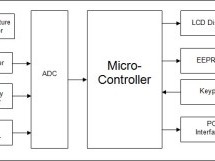 Description: This project is a fine combination of analog and digital electronics. This project is designed so as to fulfill the requirements of the industry applications, home applications. The project consists of parameters monitoring, parameter storage. PC interface is one of the main features of the project in which various data like value of parameters, date and time are sent to the PC using a hyper te ...
Read more

›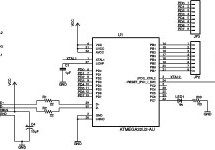 We are now in the fourth part of the microcontroller tutorial. We have a microcontroller circuit diagram ready. It's time to make a circuit board. I love this part. This is the "magical" step that takes the idea we started with and turns it into something real. But let's recap. So far we have learned: Part 1: What is a microcontroller? Part 2: How to choose your microcontroller? Part 3: How to design a circ ...
Read more

›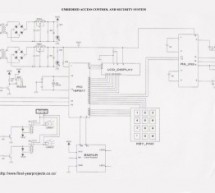 Analogue electronics, digital circuits and microcontrollers simulation, all in one. Another free Espresso-based minimisation tool. PLD and FPGA project flow Electronics circuit diagrams and projects based on microcontroller. 8051-BASED EEPROM MICROCONTROLLERS. HUM-FREE BATTERY ELIMINATOR Please I need a circuit diagram of a speed checker on highway with full project report write up, and all the construction ...
Read more

›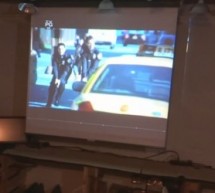 This Instructable will take you on my journey to replace my old Netflix/Vudu Bluray player with a PC based entertainment station for my LCD projector. I wanted to be able to access and control Netflix, Hulu, Youtube, Crackle, NBC, ABC, and the Weather Channel using only a simple remote control. Along the way, I'll give you the full details you need to replicate this project, but at the same time I'm going t ...
Read more

›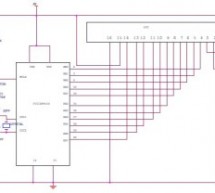 In this session we will see how to interface 16×2 LCD to PIC18F4550 microcontroller which is of family PIC18F. You can get information of 16×2 LCD in the session How to Interface 16X2 LCD with 8051 Microcontroller Features of PIC18F4550: PIC18F4550 belongs to the PIC18F family; PIC18F4550 is an 8bit microcontroller and uses RISC architecture. PIC18F4550 has 40 pins in PDIP (dual in line package) and 44 pin ...
Read more

›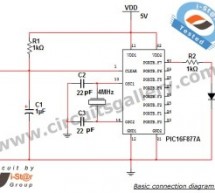 What is a pic microcontroller? The PIC microcontroller is a low cost 'computers on a chip' manufactured by Microchip. They allow electronic designers and hobbyists impart intelligence and logic to a single chip for special purpose applications and products. The PIC microcontroller programming is done using the popular software 'Mikro C'. This powerful yet easy to program into a 40-pin package is upwards com ...
Read more

›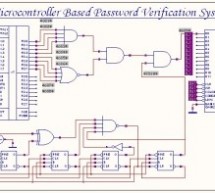 Aim: - To simulate a circuit using microcontroller 8051 for verifying password. Theory: - The block diagram for microcontroller based password verifying system is shown. The purpose of the circuit is to verify the password entered by the user. An 8-bit password is the input to this system (A simple example has purposely been dealt with here for the convenience of an average student. The student may modify t ...
Read more

›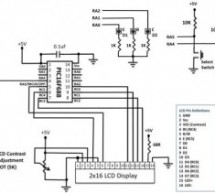 Introduction Most of the digital multimeters these days have built-in features for testing diodes and sometimes transistors. The purpose of this project is to demonstrate a simple way to construct a testing device for diodes and bipolar junction transitors (BJTs) using a microcontroller. The testing algorithm is based on a simple fact that a working PN junction conducts current in only one direction. A PIC1 ...
Read more

›