5V Power Supply Atop a 9V Battery
I have a $500 Rigol DP832 programmable triple-output power supply sitting on my bench, yet I built a 5V regulator to sit atop a 9V battery for some reason. Perhaps it's more portable, or cheap enough to toss in with the rest of the project it is powering, or maybe the bench power supply is just overkill. Or maybe, just maybe, I saw other people making them and I thought it would be cool to build myself.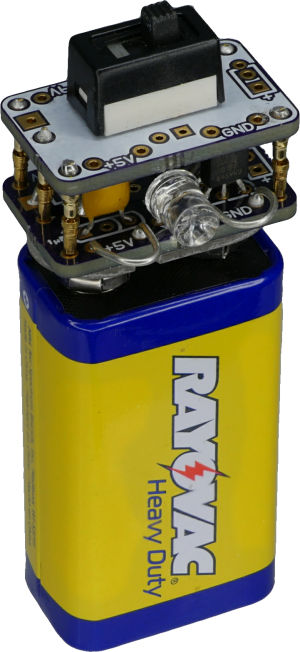 Two boards were used to enclose the circuitry and to allow the power switch to stand out on its own. Also, the board connection pins are power points. So, you can use the hookup loops, board interconnect pins, header connectors, or wire holes to connect the power supply to your project.
for more detail: 5V Power Supply Atop a 9V Battery
Current Project / Post can also be found using:
5v pic module 9v battery?
Digital wrist watch circuit diagram
Project Ratings:
Related posts
Leave a Comment