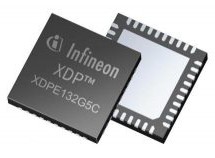 Adding to its high current system chipset portfolio, Infineon claims to offer the industry's first 16-phase digital PWM multiphase controller. The XDPE132G5C extends the existing portfolio which enables currents of 500 to 1000A and above for next generation CPUs, GPUs, FPGA and ASICs used in artificial intelligence (AI) and 5G datacomms applications. It has been introduced as CPU current requirements increa ...
Read more

›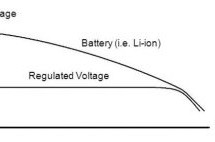 All electronics projects need power. Power can come from either stored energy in a battery, or directly from mains AC voltage or DC power from renewable sources such as solar energy. Power Management ICs (PMICs) help manage the power requirements in a system including scaling voltages, battery charging, and DC-DC conversion. Choosing the right PMIC can make a difference in whether the final product becomes ...
Read more

›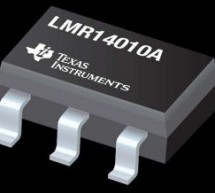 Texas Instruments' 4 V to 40 V, 1 A converter features high-efficiency Eco-mode™ at light loads Texas Instruments's LMR14010A is a pulse-width modulated (PWM), DC-to-DC, buck (step-down) regulator that features a wide input range of 4 V to 40 V, suitable for a wide range of applications from industrial to automotive. An ultra-low 1 µA shutdown current prolongs the battery life. The fixed operating frequency ...
Read more

›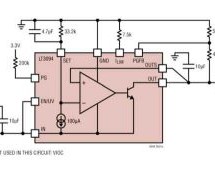 Analog Devices announces the Power by Linear LT3094, an ultralow noise, ultrahigh power supply ripple rejection (PSRR), low dropout voltage, 500mA negative linear regulator that targets applications requiring the lowest noise performance. It features industry-leading 0.8µVRMS integrated output noise (10Hz to 100kHz), providing the quietest environment for precision measurements of low level signals. The LT3 ...
Read more

›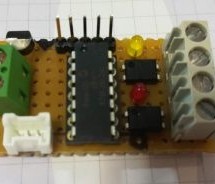 Battery monitor on a automotive realy form factor Hi all! I'm really busy this year so I can't post all the projects where I'm involved. Here's one of the design I do last year for a client. He wants to measure the voltage of a car battery and set a couple of alarms when voltage falls below a defined values. Also, he wants to put the device in the relay box of the car, so the design needs to have a relay fo ...
Read more

›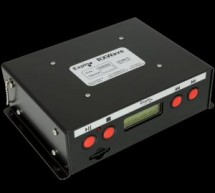 Making an audio player (.wav files) using PIC microcontroller is not complicated especially when the MCU has a PWM module. This topic shows how to build an audio player using PIC18F4550 microcontroller where the the file is stored in an SD card with FAT16 or FAT32 file system. In this project I used a wave file with sample rate of 16000 Hz and 2 channels (stereo). The file I used originally it was an MP3 fi ...
Read more

›
LTC3636 and LTC3636-1 are high efficiency, 4 MHz synchronous dual output buck regulators that incorporate a constant frequency/controlled on-time, current mode control scheme with phase lockable switching frequency. Their design architecture reduces conducted and radiated emissions. The devices can deliver up to 6A of continuous output current from each channel or generate a 2-phase single output up to 12A. ...
Read more

›
I have a $500 Rigol DP832 programmable triple-output power supply sitting on my bench, yet I built a 5V regulator to sit atop a 9V battery for some reason. Perhaps it's more portable, or cheap enough to toss in with the rest of the project it is powering, or maybe the bench power supply is just overkill. Or maybe, just maybe, I saw other people making them and I thought it would be cool to build myself. Two ...
Read more

›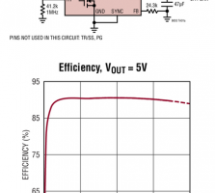 Features Complete Step-Down Switch Mode Power Supply Wide Input Voltage Range: 3.4V to 40V Wide Output Voltage Range: 0.97V to 18V Wide Temperature Range: –40°C to 150°C (H-Grade) 3.5A Continuous Output Current, 6A peak FMEA Compliant Pinout Output Stays at or Below Regulation Voltage During Adjacent Pin Short or if a Pin Is Left Floating Selectable Switching Frequency: 200kHz to 3MHz External Synchronizati ...
Read more

›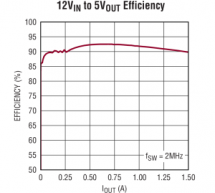 Features Wide Input Voltage Range: 3.0V to 42V Ultralow Quiescent Current Burst Mode® Operation: <2.5μA IQ Regulating 12VIN to 3.3VOUT Output Ripple <10mVP-P High Efficiency 2MHz Synchronous Operation: >92% Efficiency at 0.5A, 5VOUT from 12VIN 1.5A Continuous Output Current Fast Minimum Switch-On Time: 45ns Adjustable and Synchronizable: 200kHz to 2.2MHz Spread Spectrum Frequency Modulation for Low ...
Read more

›