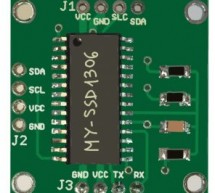 A board that transforms your SSD1306 OLED Display into an RS232 monitor with HTML built-in parser. About My-SSD1306 allows you to connect any device equipped with RS232 to the I2C SSD1306 displays. My-ssd1306 is an interface board for display OLED SSD1306 (with I2C port enabled) created to extend the use of these displays to all the devices equipped with RS232. My-ssd1306 will be an open source and open har ...
Read more

›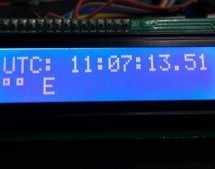 GPS based clock using pic microcontroller : This project is about how to design a GPS based clock using pic microcontroller and how to make a universal clock using pic18f452 microcontroller.  First of all we will see what is GPS based universal digital clock and what are it applications.  GPS based clock can be used to make universal digital clock with provides current time according to your location unlike ...
Read more

›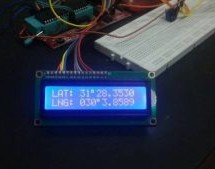 GPS Co-ordinates on LCD: Global Positioning System. This project is about displaying GPS co-ordinates on LCD using pic microcontroller. I have already posted a project on GPS based clock using pic microcontroller. GPS is network of satellites used to send and receive accurate details about the position of anybody in the form of longitude and latitude. This process of sending and receiving positional data is ...
Read more

›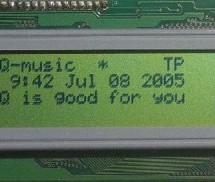 This project supports both RDS (Europe) and RBDS (USA) Tuner FM band 88..108 MhZ (Europe and USA.) You can choose between a 4x20 character LCD or a smaller graphical LCD to display data. A simple  RS232 interface can also be used. A 4x20 character LCD module will display these: 1st row: Station name (PS), Quality, Program Identification (PI), Traffic Program (TP) and Announcement (TA) 2nd row: Time and Date ...
Read more

›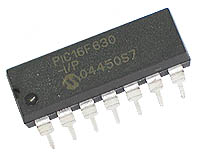 This project can steer 10 different things wireless with the use of a normal TV-remote-control with the RC5 protocol, from manufacters like Philips, Grundig and Marantz. If the Proton PIC Basic compiler is available, then you can ofcourse change the number of channels. Use it as follows: When 'TV' mode is selected on your remote-control, you can with the buttons 0 through 9 on it, steer 10 outputs on and of ...
Read more

›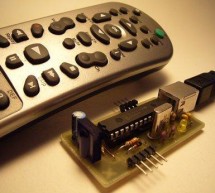 ow that we listen to MP3s, and watch XVIDs or x264s, a computer is the entertainment center in at least one room of most homes. Unless you have a special HTPC, though, you're probably stuck using the keyboard to pause, change the volume, and fast-forward through annoying Mythbusters recaps. PC remote control receivers range from ancient serial port designs (who has one?) to USB devices not supported by popu ...
Read more

›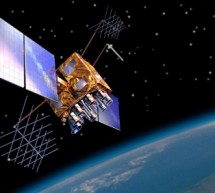 How to interface GPS receiver with 8051 (AT89C52)? GPS receiver is an electronics device capable of receiving Global Positioning System (GPS) signals to decide the device's location on Earth. Today GPS receiver is popular in vehicles and other navigation equipment. As we know that GPS is free to use there is no subscription charge for that. Consider if you did interface GPS receiver with 8051! You can explo ...
Read more

›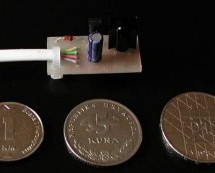 The UIR is a device that enables you to control your PC with ANY remote controller you have (TV, VCR, CD or Stereo). Original hardware & software was designed by Martinus & Ties Bos. You should check their site first. There it was, now it has either moved or is unavailable. In this article you can find improved and simplified hardware scheme, software & hints for building the device. The device ...
Read more

›