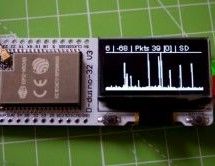 Wi-Fi Packet Monitors are usually a computer program or sometimes a piece of computer hardware that can be used to intercept and log traffic over a Wi-Fi network. My favorite software tool of all is the popular Wireshark which I have used several times for hacking Wi-Fi based hardware, like integrating the common Wi-Fi smart socket with OpenHAB. Packet monitor tools give the possibility of seeing what type ...
Read more

›
pickit 3 Description Microchip's PICkit3 In-Circuit Debugger/Programmer uses in-circuit debugging logic incorporated into each chip with Flash memory to provide a low-cost hardware debugger and programmer. The MPLAB PICkit3 allows debugging and programming of PIC® and dsPIC® Flash microcontrollers at a most affordable price point using the powerful graphical user interface of the MPLAB Integrated Developmen ...
Read more

›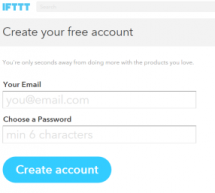 In this project you're going to monitor the status of a door using an ESP8266. The goal of this project is to show the endless possibilities that this $4 WiFi module offers when integrates with a free platform that I'm about to show you. Before continue reading this project, please complete the following tutorials or use them as a reference: How to get started with the ESP8266 How to Install the ESP8266 Boa ...
Read more

›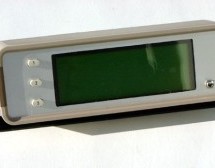 Introduction This circuit is a repeater for GPS data. It is intended to connect to Garmin-38 (and similar) hand held GPS receivers that don't have external antennas. The purpose for the repeater is to allow the GPS to be outside, exposed to the satellite view, and allow the user to see the data below decks at the navigation station. Versions Within the code there is opportunity to easily configure for a 16x ...
Read more

›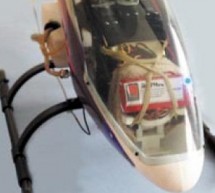 I've had good cause to be reading and perusing a few old Circuit Cellar articles every day for the past several weeks. We're preparing the upcoming 25th anniversary issue of Circuit Cellar, and part of the process is reviewing the company's archives back to the first issue. As I read through Circuit Cellar 143 (2002) the other day I thought, why wait until the end of the year to expose our readers to such i ...
Read more

›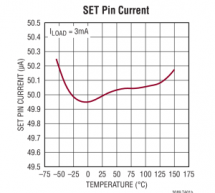 Features Extended Safe Operating Area Maximum Output Current: 800mA Stable with or without Input/Output Capacitors Wide Input Voltage Range: 1.2V to 36V Single Resistor Sets Output Voltage Output Current Monitor: IMON = IOUT/5000 Junction Temperature Monitor: 1μA/°C Output Adjustable to 0V 50μA SET Pin Current: 1% Initial Accuracy Output Voltage Noise: 27μVRMS Parallel Multiple Devices for Higher Current or ...
Read more

›
Description 12V Lead Acid Battery Monitor is a simple project which tells you the voltage of your Lead acid battery visually with the help of 10 LED's.  This project is based on the popular LM3914 IC from Texas Instruments. The LM3914 senses the voltage level at the input pin and drives the 10 light emitting diodes based on the voltage detected on input connector. Circuit works on same battery, doesn't not ...
Read more

›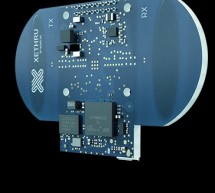 Novelda, with its XeThru technology based on UWB microwave sensing, offers medical grade monitoring of respiration that can be easily used in everyday lives and homes. With its wireless measurement principle, and non-contact capability, users are not bound by wearing on-body sensors or keeping them charged every day. The respiration module will detect body movement, presence, distance, respiration frequency ...
Read more

›
Designing a Mains Frequency Monitor, Part 2 This is the second in a series of posts about designing a mains frequency monitor using the Microchip PIC 16F1619 microcontroller. In this post we will take a look at the first revision of the board that I designed for the project and some of the features that it adds. Be sure to read Part 1 of the project write-up if you haven't done so already. First revision of ...
Read more

›
Being an active outdoor guy, I have a few different types of 12V lights and a variety of battery types. - For flying RC planes and quadcopters at night, we use sealed lead acid batteries to power our club tables. - For fishing, I have a few 12V 2W led lights, powered by 2200mA, 3 cell LiPo batteries. - For camping, the tent and trailer lights are using 12V sealed lead acid batteries, and portable lights 220 ...
Read more

›