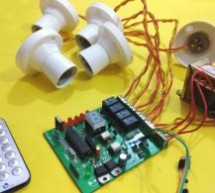 R Remote Controlled Home Automation using PIC Microcontroller In this project, we are going to use a PIC microcontroller to remotely control few AC loads by just using an IR remote. A similar project IR remote controlled Home automation has already been done with Arduino also, but here we designed it on PCB using EasyEDA's online PCB designer and simulator, and used their PCB designing services to order the ...
Read more

›
This is a good learning project that is fun to build - I got a lot out of making it. I think this has been done quite a bit already, but I did not find a straightforward way of doing this with PICs. When I finally got it working, I thought I'd share it. It might be useful for someone that wants to learn or apply I2C, Interrupts and Callbacks, PWM, or Servo Control. Basic Functionality Detects and tracks an ...
Read more

›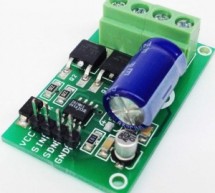 This Half-bridge driver based on IR2104 gate driver IC and N channel Dpak  MOSFET  , The IR2104 is a  high voltage, high speed power MOSFET driver with independent high and low side referenced output channels. HVIC and latch immune CMOS technologies enable ruggedized monolithic construction. The logic input is compatible with standard COMOS or LSTTL output, down to 3.3V logic. A gate IR2104 driver is a powe ...
Read more

›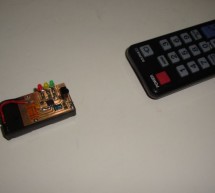 O circuito não necessita de muitos componentes...basta um microcontrolador, um receptor de infravermelhos e alguns leds para indicarem o nível de dados recebidos pelo comando. Funciona com qualquer comando desde que seja infra-vermelhos. O microcontrolador que usei foi o 12F683 da Microchip em formato SOIC. Apenas precisa de 2 pilhas AAA e consome apenas 0.8mhA em standby e 1.2mhA em detecção contínua. The ...
Read more

›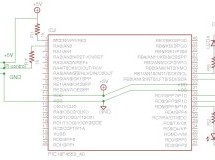 IR Sensor Interface with PIC18F4550 In my previous project we have made a simple IR sensor Circuit. In this project, as promised before – we are going to demonstrate a PIC18F4550 microcontroller interface to IR sensor circuit. We are just going to glow few on the pic18f4550 as an example, however you can do some more intelligent operations by adding some more logics to the microcontroller coding. Interfacin ...
Read more

›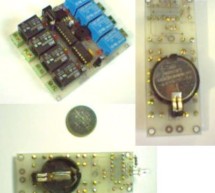 This IR remote control that you can use to control other devices or circuits up to 8 devices. The control codes are sent in RC5 format modulated to about 38 kHz carrier frequency.The IR transmitter powered by the CR2016 which is a 3V button Cells Battery CR2016.To extend the life of the battery this is done by putting the CPU into SLEEP mode for most of the time and wake-up only when a key is pressed. PIC16 ...
Read more

›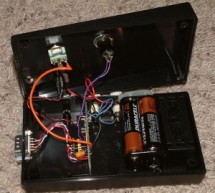 This device will trigger a camera or flash unit to automatically take a picture when an object (target) enters a specific location. It uses two, crossed infrared light beams to detect the presence of the target and close a relay that trips the camera or flash unit. Response time is about 2 ms from detection to relay closure, so if your camera doesn't have long shutter-lag, it will capture even fast moving t ...
Read more

›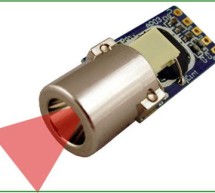 An IR sensor is an electronic device, that produces in order to detect some parts of the environs. An infrared sensor can measure the heat of an object as well as detects the motion. These sensors are used to measure only IR radiation, rather than producing it that is called as a passive infrared sensor. Generally in the IR spectrum, all the surrounding objects generate different form of thermal radiation.T ...
Read more

›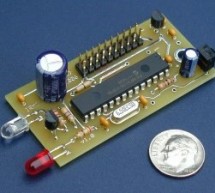 Features: Simple to train - Can learn up to 57 commands, and each can be in a different format/protocol Two different operating modes - Keypad or MCU interface Supports up to 32 keys in keypad mode Any key can be a macro (multiple command sequence) key LED indicator output - Indicates training is complete Chip operates from 3-5 volts DC Standby mode permits battery operation Can learn many different IR remo ...
Read more

›
Infrared proximity sensors are very fun to play with. In the past we have used them to make Digital Theremins and Control Robots, always using its proximity sensing (how far away an object is from the sensor) as the main feature. Today, we're going on a quest to use an infrared proximity sensor, to control the speed of a DC motor. In this article, we will go step-by-step through the process of understanding ...
Read more

›