Imagination Technologies says highly parallel graphics processors in mobile phones can be doing more processing.
The UK-based company has announced a new PowerVR imaging framework for Android, which will allow computational photography and computer vision functions to be integrated into the phone's camera applications.
Processing intensive functions which are ideal for the low-power highly parallel GPUs are advanced vision and computational photography features such as HDR (high dynamic range), panoramic stitching, gesture recognition and augmented reality.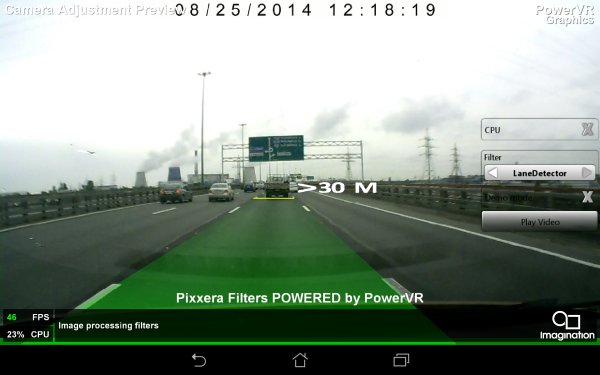 Read our full CES 2015 coverage »
"Today, most OEMs continue to rely on CPU/DSP cores to meet the requisite performance requirements, but these processors struggle to deliver sustained video-rate processing of HD content, largely due to thermal limits of the devices," said Imagination.
Many image processing algorithms are well suited to the massively parallel architecture of the GPU. The PowerVR imaging framework integrates the GPU with other system components such as a camera sensor, ISP (Image Signal Processor) and CPU to create a programmable image processing pipeline.
The PowerVR imaging framework for Android comprises a set of extensions to the OpenCL and EGL application programming interfaces (APIs) that enable efficient zero-copy sampling of YUV and RGB camera data.
The extensions enable direct manipulation of YUV data formats for example, which can be used to accelerate algorithms that operate only on luminance data. Another extension allows hardware to be configured to dynamically convert YUV data to RGB when sampled.
The framework also includes low-level functions for integrating these zero-copy extensions within the camera HAL (Hardware Abstraction Layer).
For more detail: CES: Imagination says GPUs can do more