TEXAS INSTRUMENTS LMR360XX/LMR360XX-Q1 STEP-DOWN CONVERTERS
Operating input range from 4.2V to 60V. 2mm x 3mm HotRod™ QFN package. Junction temperature range from -40°C to 150°C. 26µA quiescent current. The list of amazing features is long. And that's before you see the eye-popping efficiency plots. LMR36006/15 are the industrial buck converters you've been looking for.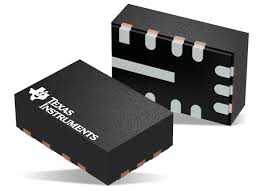 Texas Instruments LMR360xx/LMR360xx-Q1 Step-Down Converters are an easy-to-use, synchronous, step-down DC/DC converter with integrated high-side and low-side power MOSFETs. These devices provide up to 0.6A (LMR36006/LMR36006-Q1) or 1.5A (LMR36015/LMR36015-Q1) of output current that is delivered over a wide input voltage range of 4.2V to 60V. Tolerance goes up to 66V. The LMR360xx/LMR360xx-Q1 uses peak-current-mode control to provide optimal efficiency and output voltage accuracy. Advanced high-speed circuitry allows the LMR360xx/LMR360xx-Q1 to regulate from an input of 20V to an output of 5V at a fixed frequency of 2.1MHz. Precision enable gives flexibility by enabling a direct connection to the wide input voltage or precise control over device start-up and shutdown. The power-good flag, with built-in filtering and delay, offers a true indication of system status eliminating the requirement for an external supervisor.
Features
AEC-Q100 Qualified for Automotive Applications

Device Temperature Grade 1: –40°C to +125°C, TA

Designed for Automotive Applications

Junction Temperature Range –40°C to +150°C
Protection Features: Thermal Shutdown, Input Undervoltage Lockout, Cycle-by-Cycle Current Limit, Hiccup Short-Circuit Protection
Spread-Spectrum Frequency Modulation
HotRod™ Package Enables Low EMI and Minimized Switch Node Ringing
0.2V Dropout With 0.6A Load (Typical)
±1.5% Reference Voltage Tolerance
3.3V Fixed Output Voltage Option Available
Suited for Scalable Power Supplies

Pin Compatible With

LMR36015-Q1 (60V, 1.5A)
LMR33620/30-Q1 (36V, 2A or 3A)

400kHz, 2.1MHz Frequency Options
Integration Reduces Solution Size and Cost

Small, 2mm×3mm VQFN Package with Wettable Flanks
Low Power Dissipation Across Load Spectrum

94% Efficiency at 400kHz (12VIN, 5VOUT, 0.6A)
Increased Light Load Efficiency in PFM
Low Operating Quiescent Current of 26µA
Read more: TEXAS INSTRUMENTS LMR360XX/LMR360XX-Q1 STEP-DOWN CONVERTERS
Project Ratings:
Related posts