With an input voltage range of 3 V to 40 V and very this regulator is perfectly suitable for automotive or other supply systems permanently connected to battery. The very low quiescent current of only 20 µA makes the TLS850C2TE particularly suitable for always-on applications. The reset feature supervises the output voltage, including under-voltage reset and delayed reset at power-on.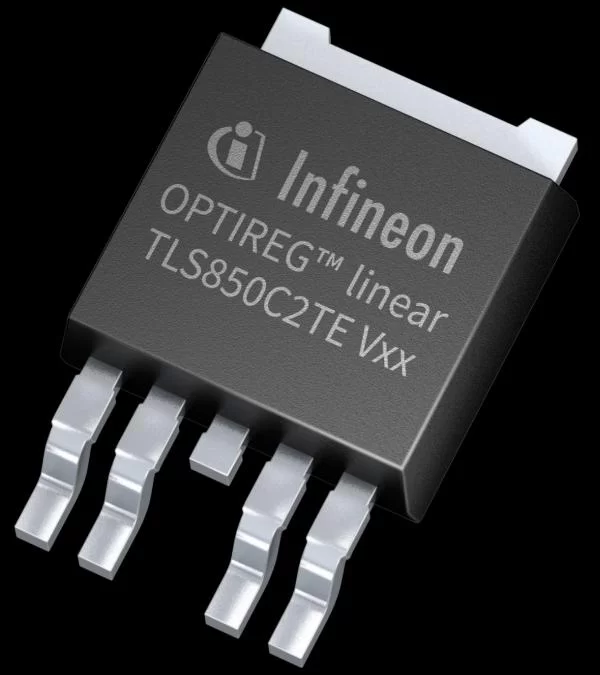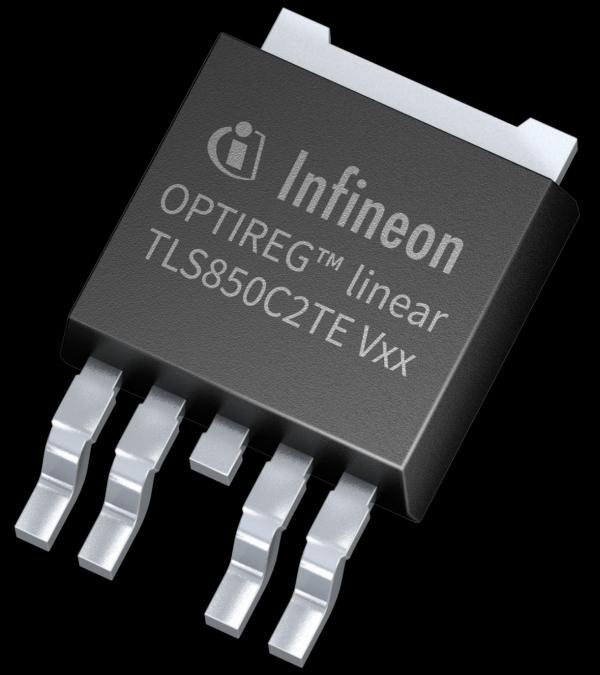 The ultra-low dropout makes the device suitable for automotive systems that need to operate during cranking condition.
The new loop concept combines fast regulation and very high stability while requiring only one small ceramic capacitor of 1 µF at the output.
Internal protection features such as output current limitation and over-temperature shutdown, protect the TLS850C2TE from immediate damage caused by failure such as output shorted to GND, overcurrent or over-temperature conditions.
 This part is also available in version with 3.3V output Voltage : TLS850C2TE V33
Summary of Features
Wide input voltage range from 3.0 V to 40 V
Wide junction temperature range Tj : -40°C to +150°C
Fixed output voltage 5 V
Output current capability up to 500 mA
Reset Output
Output voltage accuracy ≤ ±2%
Ultra low current consumption, typical 20 µA
Very low dropout voltage, typ. 100 mV@100 mA
Stable with ceramic output capacitor of 1 µF
Over temperature shutdown
Output current limitation
Wide temperature range
Green Product (RoHS compliant)
Read more: INFINEON OPTIREG™ TLS850C2TE V50 & V33 LINEAR VOLTAGE REGULATORS