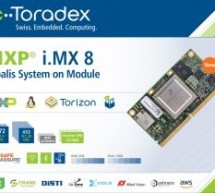 Toradex, a leader in embedded computing, announced today general availability for its Apalis System on Module (SoM) based on the NXP® i.MX 8QuadMax applications processor. The SoM has been available as part of Toradex's 'early access' program to its key partners and customers for several months and has a minimum product availability until 2030. The SoM is pin-compatible with the Apalis f ...
Read more

›
IBASE Technology, a global provider of Industrial motherboards and embedded computing solutions, reveals the IB919 3.5-inch single board computer based on 8th Generation Intel® Core™ i7/i5/i3 and Celeron® 4000 processors (codenamed Whiskey Lake-U) built on a further refined 14nm++ manufacturing process, offering greater computing and graphics performance than the previous generation. IBASE e ...
Read more

›
4-slot Industrial System with LGA1151 Socket Intel® Xeon® E3 v5, 7th/6th Gen Intel® Core™ i7/i5/i3 & Celeron® Processor, Intel® C236/Q170, Front-access I/O, PCIe/PCI Slots. Axiomtek – a world-renowned leader relentlessly devoted in the research, development and manufacture of series of innovative and reliable industrial computer products of high efficiency – is pleased to announce the release of IP ...
Read more

›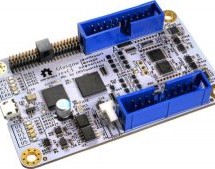 A highly capable and extremely flexible open source multitool for digital electronics. Explore digital interfaces on ease. What is Glasgow Interface Explorer? Glasgow is a tool for exploring digital interfaces. It is designed for embedded developers, reverse engineers, digital archivists, electronics hobbyists, and anyone else who wants to communicate with a wide selection of digital devices while en ...
Read more

›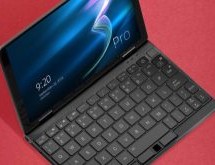 After the release of several models of the One Mix mini laptops from One Netbook, like the One Mix 2S Yoga and the One Mix 3 Yoga, the company has recent just unveiled its intentions to launch another new model of the One Mix mini laptop called; One Mix 3 Pro, which is expected to come with an upgraded processing capacity for an improved performance for multi-threaded appl ...
Read more

›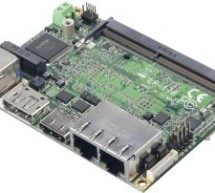 Taiwan Commate Computer Inc.(COMMELL), the worldwide leader of Industrial Single Board Computers, unveiled LP-178 Pico-ITX  based on Intel® 8th Gen. FCBGA1528 "Whiskey Lake". The "Whiskey" PC is claimed to deliver better performance than a PC base on previous embedded U-series processors- enabled by 4 instead of 2 cores plus an overall improved micro architecture.  The 8th Gen. Core™ i7 U-series Mobile proc ...
Read more

›
Silicon Labs has introduced a new range of integrated, secure Wireless Gecko modules which make it easier to add robust mesh networking connectivity. By Ally Winning @ eenewsembedded.com MGM210x and BGM210x Series 2 modules support Zigbee, Thread, Bluetooth mesh, Bluetooth Low Energy and multiprotocol connectivity. The xGM210x modules are pre-certified for North America, Europe, Korea and Japan, minimizing ...
Read more

›
With the advent of IoT and the proliferation of connected embedded devices, one of the biggest challenges in developing competitive IoT solutions is the ability to bring intelligence at the Edge of the IoT networks. Edge computing is crucial in IoT applications as it paves the way for faster real-time inference by embedding computation capability in on-premise infrastructure resulting in a dramatic improvem ...
Read more

›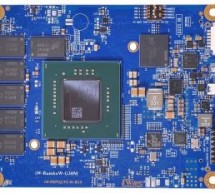 Over the past years, live video streaming has undergone major technological advancements, triggering large scale implications in various commercial and industrial applications such as security surveillance system and online video broadcast. Advancements in video compression standards such as H.264 (AVC) and H.265 (HEVC) have made it possible for users to stream Full HD and 4K videos in real-time with high q ...
Read more

›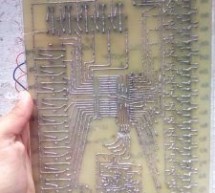 An year ago i made a plc (programmable logic controller) using microchip pic microcontroller. Its a 16 bit digital input and output programmable logic controller. Plc programming is done using a standard ladder logic language. The software that is used for plc programming and ladder logic design is an open source compiler written by Jonathan Westhues called LDMicro. Microchip pic microcontroller t ...
Read more

›