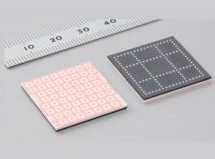 Murata has released a high gain antenna module that facilitates communication up to 4.62 Gbps. The new millimeter-wave RF antenna module will contribute to the creation of next generation wireless networks that utilise the 60 GHz frequency by supporting the IEEE802.11ad millimeter-wave wireless LAN standard. The need is growing for faster internet communications in line with the increase in bandwidth requir ...
Read more

›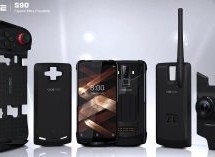 If statistics are anything to go by, then the smartphone market is predicted to go on a downfall. This might be attributed to the fact that most smartphones nowadays look almost similar to each other, break easily and they are not getting even smarter. The question is, will consumers ever get a more reliable smartphone? Well, worry no more. In comes the DOOGEE S90 (https://s90.doogee.cc) modular rugged phon ...
Read more

›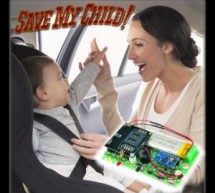 It is installed in cars, and thanks to a detector placed on the child seat, it warns us – via SMS or phone call – if we get away without bringing the child with us. Among the most saddening (and at any rate, infrequent) accidents in the news, there are those of parents that – because of briskness, health problems or lack of attention – get out of the car and "forget" their kids on the child seat, in a hot o ...
Read more

›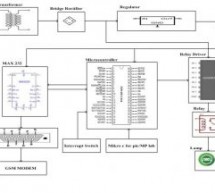 Vehicle theft intimation on owner cell phone is very particular information to the vehicle's owners. In this developing nation, the vehicle theft is increasing day by day so we should need to develop a system to overcome this problem. Here we are introducing a new vehicle theft intimation system, which would be provide the intimation to the vehicle's owner on his mobile phone without wasting any time, when ...
Read more

›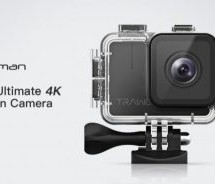 Life is full of adventures. The best way to preserve your memories is to capture them exactly as they are and one of the best ways to capture them is with action cameras. Action cameras can go beyond your average camera, or your high-end smartphone would dare to. With their rugged and waterproof designs they can endure the rigors and extremes of any adventure. The GoPro Cameras especially the GoPro Hero fam ...
Read more

›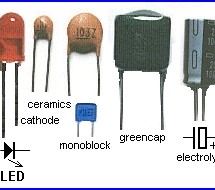 This project is a dedicated device. It dials a single phone number when the handset is lifted. There are two different modes of operation.. A slide-switch on the PC board allows the project to operate in automatic or manual mode. If the switch is in "auto dial" mode,  a pre-programmed phone number is  AUTOMATICALLY dialled when the phone is lifted. If the switch is in "push to dial,"  the project dials the ...
Read more

›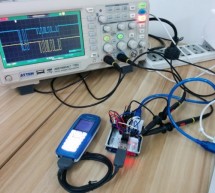 Anyone awake in the early 2000's knows the familiar shape of those candy bar style mobile phones. In the Shenzhen phone markets we see tons of them. Literally, there are tons of these phone passing through the markets every day. Some are resold while others are disassembled for parts and recycled. This is where all those cheap Nokia 3310/5110 LCD shields come from. It's great to see so much reuse and recycl ...
Read more

›
This must be the best news for you and us this week!!! We have shipped out almost all the RePhone rewards to our backers, except those who haven't provided us their shipping details, if you are one of them, please see the following information and contact as soon as possible. These days, we are very happy to see that some of you guys are sharing photos on your facebook, twitter and any other social network, ...
Read more

›
Just hook this Alarm Phone Dialer up to something you would like to monitor, for example, a high water alarm, low temperature alarm, back window, garage door, etc. When the system is activated it will call a number of programmed numbers to let you know the alarm has been activated. This would be great to get alerts of alarm conditions from your home when you are at work. The microcontroller code is provided ...
Read more

›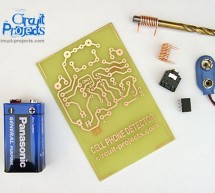 Project Summary This is a mobile phone sniffer circuit that can detect the signals being used in the GSM (Global System for Mobile Communication) band at about 900 MHz. Since the signals are digitally encoded, it can detect only the signal activity, not the speech or the message contents. A headphone is used to hear the detected signals. Project Description The circuit schematic is given in the .rar archive ...
Read more

›