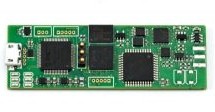 After the release of his PIC32MZ EF based 20Msps oscilloscope with an integrated 1-inch by 1-inch OLED screen for readouts, Electrical Engineer, Mark Omo has again unveiled his new design, the self-contained 60MHz 250Msps Probe Scope oscilloscope with the probe in cable form factor. The Probe-scope oscilloscope which runs at 250Msps and has a bandwidth of 60MHz was designed to bridge the large market gap be ...
Read more

›
Pokit Innovations has done it again. Hot on the heels of pokitMeter's success on Kickstarter and beyond, the pokit team are ready to ramp it up with their next product – Pokit PRO. This new electronic measurement tool will be launched as the company's second Kickstarter campaign on the 22nd of October 2019. Pokit PRO was born out of the many excellent ideas given to the pokit team from their community of de ...
Read more

›
Start verifying and testing a wide range of projects with the Analog Discovery 2. With the addition of the BNC adapter and scope probes, professional or experienced engineers can access the full 30MHz bandwidth oscilloscope and 12MHz bandwidth waveform generator. Digilent also offer the Analog Discovery 2 Maker Bundle and Analog Discovery 2 Student Bundle (the Student bundle requires Academic Verification) ...
Read more

›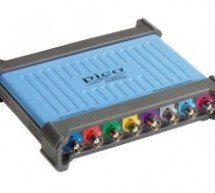 The PicoScope 4823 oscilloscope brings eight-channel high-speed performance to vehicle diagnosis. This deep-memory PicoScope provides 12-bit resolution, 20MHz bandwidth, a 256MSa buffer memory, and a SuperSpeed USB 3.0 interface. Saelig Company, Inc. has introduced the Pico Technology PicoScope 4823 – the world's first high-speed, high-resolution, 8-channel automotive oscilloscope. It is fast enough for dec ...
Read more

›
This kit holds any size circuit board and features spring-loaded fine tips on stable gooseneck arms for hands-free PCB probing Saelig Company, Inc. announces the introduction of the Sensepeek PCBite System – a professional yet affordable PCB testing apparatus with a system of repositionable fine-point spring-loaded probes, a large (8.3" x 11.7") metal baseplate, and four magnetic-base PCB holders for clampi ...
Read more

›
Every serious maker out there will surely tell you the importance of having a good oscilloscope. An oscilloscope is something you should have if you really consider yourself a maker, and fortunately enough, the cost of quality oscilloscope has been on the decline for some time now, so you don't necessarily have to get the big bucker ones to get started. Small size PC based USB scopes are an excellent altern ...
Read more

›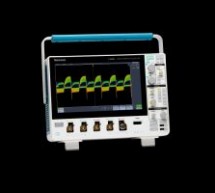 Two oscilloscopes launched by Tektronix on June 4 are now in stock at Farnell. After intensive research amongst users Tektronix developed the new 3 Series MDO and 4 Series MSO. The oscilloscopes are built upon the user experience introduced in the 5 and 6 series MSOs. They both feature a highly intuitive touchscreen user interface incorporating the touch interactions familiar from phones and tablets, the la ...
Read more

›
An ultra-simple power solution using USB In his article published in the July & August 2016 issue, Elektor author Alfred Rosenkränzer presented a wonderfully simple differential probe for oscilloscopes, based around the AD8479 precision differential amplifier. I built one of them immediately and found it particularly suitable for measurements in the audio range, for example. But one small detail was not ...
Read more

›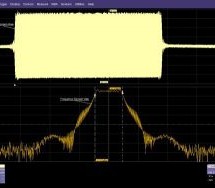 The FFT (Fast Fourier Transform) first appeared when microprocessors entered commercial design in the 1970s. Today almost every oscilloscope from high-priced laboratory models to the lowest-priced hobby models offer FFT analysis. The FFT is a powerful tool, but using it effectively requires some study. I'll show you how to set up and use the FFT effectively. We'll skip the technical description of the FFT, ...
Read more

›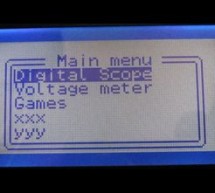 Oscilloscope circuit PIC18F4520 microcontroller based on the indicators used for the 128×64 LCD PCB schematics and source code for the project given all menu.c, etc. glcd.c. in different projects such as files can be... Electronics Projects, LCD Oscilloscope Circuit Project PIC18F4520 "microchip projects, microcontroller projects, " Oscilloscope circuit PIC18F4520 microcontroller based on the indicators use ...
Read more

›