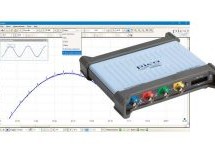 Today's electronic designs employ a wide range of signal types: analog, digital, serial (both high- and low-speed), parallel, audio, video, power distribution and so on. All need to be debugged, measured and validated to ensure that the device under test is functioning correctly and within specification. To handle this variety of signal types, PicoScope 5000D FlexRes hardware employs multiple high-resolutio ...
Read more

›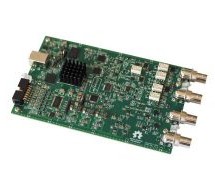 Five Benchtop Tools in One Open Source Device. ScopeFun in an open source, all-in-one instrumentation platform. It includes an oscilloscope, arbitrary waveform generator, spectrum analyzer, logic analyzer, and digital pattern generator. Hardware Hardware is built around Xilinx Artix-7 FPGA with an onboard RAM available for buffering samples (512 MB DDR3 SDRAM). All hardware settings are controlled via softw ...
Read more

›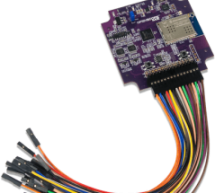 Introduction In this tutorial, we will go over how to connect an OpenScope MZ to LabVIEW. To do so, I will be walking you through some example VIs that I made. These examples allow you to access the oscilloscope and Wavegen/DC power supply functions of the OpenScope as well as the GPIO pins and the Logical Analyzer. Materials Hardware OpenScope MZ Software LabVIEW NOTE: Installing LabVIEW requires you creat ...
Read more

›
Sampling at 5GSa/s with a standard record length of 250Mpts/channel, this series includes the first 1GHz oscilloscope made by Siglent.  The SDS5000X's impressive waveform capture rate is up to 480,000 frames/sec with multiple powerful triggering modes. Saelig Co. Inc. announces the new economical, high performance Siglent SDS5000X series of advanced digital storage oscilloscopes, which are available in 2 or ...
Read more

›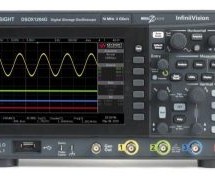 Two base models, starting at 70 MHz, both upgradeable to 200 MHz, with 4 channels as standard. DSOX1204Gincludes a Function Generator. Frequency Response Analysis (Bode gain & phase plots), included in models with WaveGen See more signal detail with 50,000 wfms/sec update rate Have confidence in your measurements with Keysight-custom technology that leverages more than 60 years of oscilloscope expertise ...
Read more

›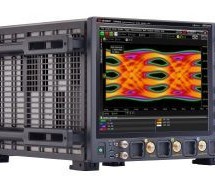 In this episode Shahriar takes a look at one of the most advanced electrical test and measurement instruments ever created. The Keysight UXR-Series Real-Time Oscilloscope brings 110GHz of analog bandwidth and 256GS/s real-time sampling at 4-channels simultaneously. To make it even more impressive, the entire data-conversion architecture is in 10-bits. This implies that the instruments captures, processes, s ...
Read more

›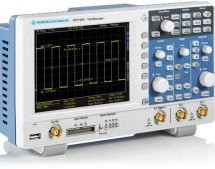 The new R&S®RTC1000 series oscilloscope Rohde & Schwarz is again expanding its oscilloscope portfolio with the launch of the R&S®RTC1000, R&S®RTM3000and R&S®RTA4000 series oscilloscopes. With this market introduction, Rohde & Schwarz has now the most up-to-date 1000, 2000, 3000 and 4000 class instruments on the market. The new R&S®RTC1000 series oscilloscope features the highest ...
Read more

›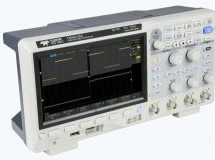 Teledyne LeCroy T3DSO1000 Oscilloscopes are a 2- and 4-channel series of high-speed waveform-capturing devices. The robust T3DSO1000 series can capture up to 400,000wfm/s (in sequence mode), using a 7-inch TFT-LCD to display 256-level, intensity-grading results at 800×480 pixels. This family of oscilloscopes features 100MHz and 200MHzmodels, a digital intelligent trigger system, security erase mode, pass/fa ...
Read more

›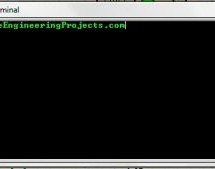 Hello friends, first of all I wanna give a good news to all the readers that I have added a Google search engine in TEP, which was missing for quite a long time. I was receiving a lot of complaints regarding this issue that we are unable to search the topic in the blog so now you can quite easily search any topic in the blog using this search engine which is on the top right corner. Write any topic you wann ...
Read more

›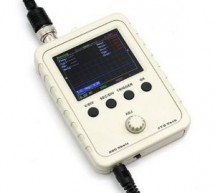 If you experiment with electronics whatsoever, a multimeter is pretty much the minimum you'll need instrument-wise. This, however, only tells you some of the stories. Sure, you're reading 5 volts, but how steady is that reading? To really tell what's going on, you'll need an oscilloscope. Fortunately, with advances in microelectronics, basic oscilloscopes no longer have to be large instruments that cost in ...
Read more

›