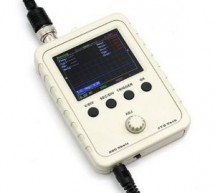 If you experiment with electronics whatsoever, a multimeter is pretty much the minimum you'll need instrument-wise. This, however, only tells you some of the stories. Sure, you're reading 5 volts, but how steady is that reading? To really tell what's going on, you'll need an oscilloscope. Fortunately, with advances in microelectronics, basic oscilloscopes no longer have to be large instruments that cost in ...
Read more

›
For more detail: Teardown & Repair of the Siglent SHS810 100MHz 1GS/s Portable Oscilloscope & Multimeter ...
Read more

›
I wanted to probe a PCB at work to see how a ~500MHz differential clock was behaving. My trusty 100MHz oscilloscope was no use, it was too slow to see anything and unfortunately I couldn't quite justify buying a $3k differential probe for my faster scope just for this. There are a bunch of DIY probes to be found on the internet but none that seemed to work really well. But then I thought "how hard can it be ...
Read more

›
Inroduction More and more experiments are now 'PC-assisted.' Also conventional acquisition systems are very expensive. Since portable  PCs are today common and a USB link is a better solutionhere we present an oscilloscope using USB port of the PC that operates at up to 10 kHz with ±16V input voltage. It has much more improved features than the PC-based oscilloscope . The oscilloscope uses IC PIC18F2550 fro ...
Read more

›
Details • The world's first lab device to target OS X, Linux, Windows, Android and iOS (jailbroken) compatibility. • Get mobile: take the SmartScope on the road, thanks to the single-cable connectivity. • Intuitive: pointing, pinching and swiping finally replaces the clunky interfaces of old scopes. • Develop your digital interfaces using the 100MS/s logic analyzer. • Design any signal you want using Excel, ...
Read more

›
sing simple wires to measure signals with the oscilloscope would result in unreadable plots on the scope, the main reason being the noise coupled onto the "probe" itself. The first line of defense against that would be to use a coaxial cable as a probe, which would prevent external noise coupling. 1. Introduction An unwanted deterioration of the measured signal is due to the capacitive loading that such a p ...
Read more

›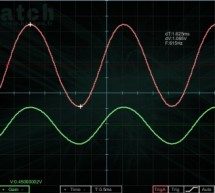 Features Features are summarized herebelow, and can be seen in the wavewatch13 (updated 15/05/2015). Up to two channels (A&B) at 44100Hz sampling frequency, Time range from 10µs to 500ms, Channel gain adjustment with voltage estimation based on online tuning, Channel Enable/disable, offset with dedicated marking Channel triggering source and level selection Automatic and single shot triggering mode, wit ...
Read more

›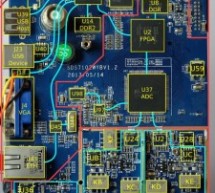 Another look at the hardware in the SDS7102 May 27, 2016 This is a post in a series about me poking at the insides of my OWON SDS7012 oscilloscope. You might want to start reading at the beginning. I've been a bit busy with work lately and haven't had time to do a lot of hacking on the scope. This is a write-up of stuff I did quite some time ago so I hope I haven't forgotten anything important. Except for s ...
Read more

›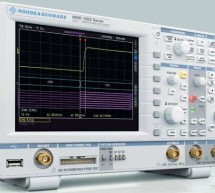 Professionals, school laboratories and amateurs can now gain this new, extra affordable digital MSO oscilloscope in a limited offer. Probably you may have noticed, that company Hameg became a member of Rohde&Schwarz group and new oscilloscopes already carry only an R&S logo. However the name of series HMO remains, which represents for several years products with an excellent price/ performance ratio ...
Read more

›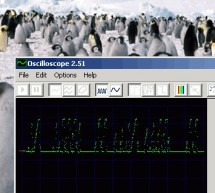 An eight pin Microchip PIC microcontroller is programmed to operate from a 32768 Hz watch crystal and output waveforms which, when displayed on an oscilloscope, show the time in HH:MM:SS format. The screen capture shows winscope showing 12:46: ... Step 1: Design the character set On an oscilloscope screen, vertical axis (up and down) corresponds to the magnitude of the voltage and horizontal axis (across) c ...
Read more

›