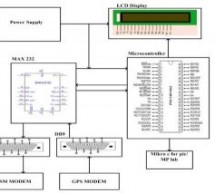 Vehicle Tracking System Through GPS-GSM Modems:The vehicle tracking system is a system, that can be used for tracking the bus, car or any other types of vehicle through global positioning system(GPS). Through this system, the vehicle can be tracked all time through mobile phone or any other computer network system. Various companies or peoples are working on this vehicle tracking global positioning system ...
Read more

›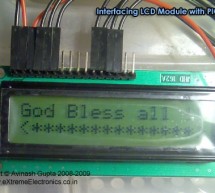 A large number of embedded project require some type of user interface. This includes displaying numerical, textual and graphical data to user. For very simple numerical display we can use 7 segment displays. If the requirement is little more than that, like displaying some alphanumeric text, we can use LCD Modules. They are cheap enough to be used in low cost projects. They come in various sizes for differ ...
Read more

›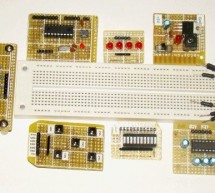 Breadboards are a great tool for prototyping and testing electronics circuits. Here I am sharing with you some plug-in modules that I once made to make my breadboarding life easier. I have used these modules many times in the PIC experiments described in this blog. These modules  serve very common functions that are required in most microcontroller circuits. Their use not only reduces the number of wire con ...
Read more

›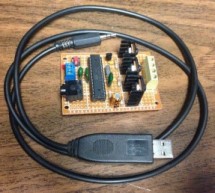 These are simple modules I made with a pic 12c508 microcontroller. I use them to create different effects. The Mosfets are capable of some decent curernt with very little heating. I have used these for sequential turn signals, flashing brake lights, alternating flashers, strobe effects for leds, fade in out for a dome light etc etc Step 1: Picking a Mosfet there are two ways to do this. Use P channel mosfet ...
Read more

›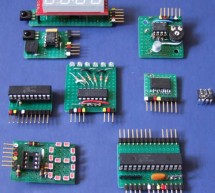 Experimental circuit board modules can be made quickly and fairly easily. They have the advantage of being more than twice as fast to build than a custom circuit board. They are also easy to test in a breadboard. The modules detailed here are ones I have made using various Picaxe microcontrollers. Step 1: Picaxe Project Modules Pic2 shows a few of the Picaxe modules that I have built and tested that use the ...
Read more

›