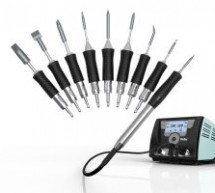 Weller Tools, the world's No.1 brand in hand soldering solutions, expands its Active RT soldering tip program. The expanded tip series offers the highest precision, while maximizing performance and power. The tips work exclusively with the high performance WX platform of soldering stations. Widest range of high-end soldering tips Whether in the electronics field, medical technology or aerospace field, the i ...
Read more

›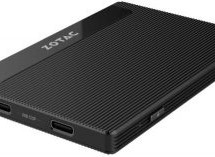 One thing I love about the computer industry is that the records are meant to be shattered. You can never wear the crown for long period, it is like Game Of Thrones, but unlike this, you never last on that throne and in the Mini PC Industry, thrones are meant to be shaken. A few times last year, we talked about the Mi Mini PC Project, a powerful mini computer with focus on it's size. The Mi Mini PC despite ...
Read more

›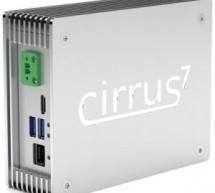 Cirrus7 has launched an "AI-Box TX2" mini-PC with a Jetson TX2 module with -20 to 70°C extended temperature support. Cirrus7 also offers four Kaby Lake-based mini-PCs and a new Gemini Lake model. The AI-Box TX2 has a similar build like its earlier 7th Gen Kaby Lake-based mini-PCs, but it is the smallest of all with 155 x 120 x 49mm dimensions. The AI-Box TX2 is designed based on the Jetson TX2 module, which ...
Read more

›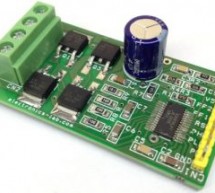 This tiny board designed to drive bidirectional DC brushed motor of large current. DC supply is up to 50V DC. A3941 gate driver IC and 4X N Channel Mosfet IRLR024 used as H-Bridge. The project can handle a load up to 10Amps. Screw terminals provided to connect load and load supply, 9 Pin header connector provided for easy interface with micro-controller. On board shunt resistor provides current feedback. Th ...
Read more

›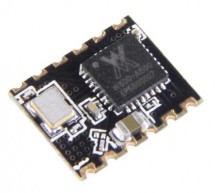 The ESP8266 had been in the tech scene for over four years now and has seen various competitors like the RTL8710 or, more recently, the RDA5981. But none of them has really been able to knock off the ESP8266 from its throne. The ESP8266 is seen by most as being "good enough." So the need to switch to a new chip is not necessary. Regardless this, SeeedStudio has developed a new chip, the Air602 module. ...
Read more

›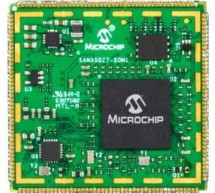 American microcontroller manufacturer company Microchip has unveiled an open source, mainline Linux ready "SAMA5D27 SOM" module. This module is based on a SiP implementation of its Cortex-A5-based SAMA5D27 SoC with 128MB RAM. The 40 x 38mm module is also compatible with a SOM1-EK1 dev board. The SAMA5D27 SOM is Microchip's first computer-on-module based on a Linux-ready application processor, and the first ...
Read more

›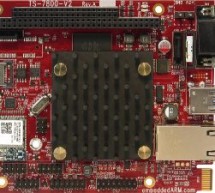 Back in 2007, Technologic Systems announced the TS-7800, a single-board computer (SBC) that was able to boot Linux 2.6 in under two seconds. At its core, The TS-7800 is equipped with a Marvel 500MHz ARM9 CPU and includes a user-programmable on-board FPGA (Field-Programmable Gate Array) with 12,000 LUTs (look-up tables). The TS-7800 was a powerful board at that point and a template for other SBCs to follow i ...
Read more

›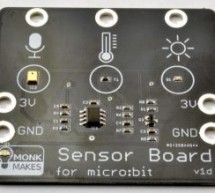 The MonkMakes Sensor Board for micro:bit allows you to sense sound level, temperature and light level. Features 3V and GND connections can be made from either side and allow you to power a second board such as the MonkMakes Relay Board or MonkMakes Speaker. LED 'power on' indicator Reverse polarity protection All three sensors are analog and can be connected to pins P0, P1 and P2 using alligator clips. Gett ...
Read more

›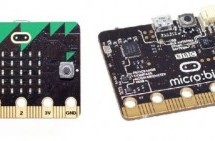 The BBC has revealed the final design of the Micro Bit, a pocket-sized computer set to be given to about one million UK-based children in October. The device - which features a programmable array of red LED lights - includes two buttons and a built-in motion sensor that were not included in a prototype shown off in March. But another change means the product no longer has a slot for a thin battery. That may ...
Read more

›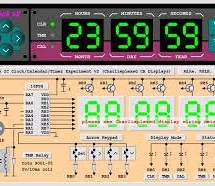 Making A Real Time Clock (RTC) is simple if you use a helper chip such as a DS1307 because you do not need to keep track of the length of each month or account for leap years. It is all done for you, plus you get the benefit of a battery back up system that means it won't lose the data or time when you turn off main power. This PIC project uses an I2C (or IIC) Real Time Clock IC (DS1307) and a four digit se ...
Read more

›