Weller Tools, the world's No.1 brand in hand soldering solutions, expands its Active RT soldering tip program. The expanded tip series offers the highest precision, while maximizing performance and power. The tips work exclusively with the high performance WX platform of soldering stations.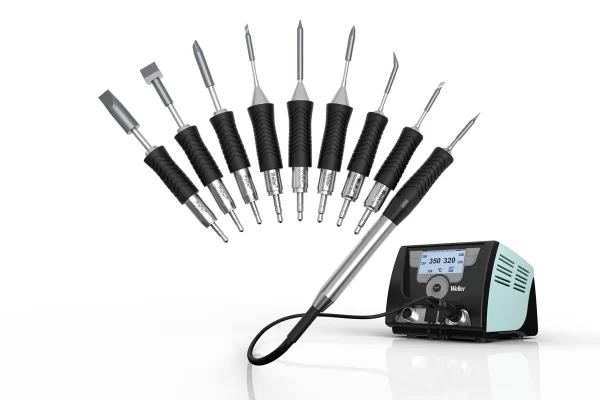 Widest range of high-end soldering tips
Whether in the electronics field, medical technology or aerospace field, the industry is moving faster and the components are steadily becoming smaller, more complex and more powerful.
The soldering industry is no different and in order to meet these increasing demands, Weller is expanding its existing Active RT soldering tip series. Weller has and will continue to offer the widest range of these high-end soldering tips – all linked to one single soldering station from the WX series. "As always, Weller makes No Compromise: we're offering maximum performance, power and precision with our new RT Lines of tips. They also provide maximum protection to the PCBs and the components you are soldering, improving yield and ultimately reducing cost", says Philippe Buidin, VP Marketing, Weller & General Manager, Weller Tools GmbH.
IPC industry standard
The new Active RT soldering tips comply fully with IPC industry standards. The MS versions are also MIL-SPEC compliant and therefore protect both the printed circuit board and component. This not only achieves the best results, but successfully manages to keep running costs as low as possible. The boomerang handle design allows for precise handling while providing an ergonomic and secure grip.
The patented tip/handle unit enables speedy, hassle-free toolless tip change. The extended RT series with the three sub-series RT Pico, RT Micro and RT Ultra covers a wide range of point sizes and geometries for almost every soldering application allowing precision work from the smallest micro range components to robust applications with maximum energy requirements.
Read more: NEW WELLER ACTIVE SOLDERING TIPS OFFER PRECISION, PERFORMANCE AND POWER