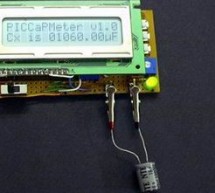 Capacity meter circuit 5pF and 2600uf between the condenser capacity can gauge the pic16f873 microcontroller and a few passive element and the circuit formed values of 2 × 16 LCD screen is displayed on... Electronics Projects, Capacity meter circuit PIC16F873A "microchip projects, microcontroller projects, " Capacity meter circuit 5pF and 2600uf between the condenser capacity can gauge the pic16f873 microco ...
Read more

›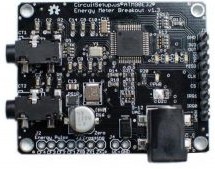 Split Single Phase Energy Meter. Affordable remote energy monitoring for your entire home The Split Single Phase Energy Meter can monitor the energy usage in your entire home in real time. It can easily be hooked up to an ESP8266 or ESP32 to wirelessly transmit energy usage data into a program like EmonCMS. It can also be used to monitor solar power generation to keep track of how much power you are making. ...
Read more

›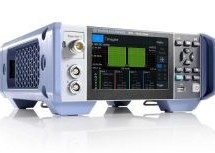 Rohde & Schwarz has equipped the new RF power meter with a touchscreen based operating concept that guides the user through configuration. The R&S NRX has up to four measurement channels, for which Rohde & Schwarz offers a wide range of power sensors. For the first time, both terminating and directional power sensors are supported in a single instrument. High-precision RF power measurement for m ...
Read more

›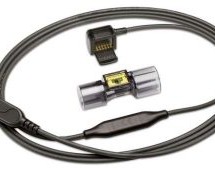 Sensirion, the worldwide leading manufacturer of high-quality flow and environmental sensors, is launching a new evaluation kit. With the EK-F3x-CAP, expiratory and proximal sensors of the SFM3xxx platform can be tested quickly and easily. The evaluation kit works with both the disposable and reusable variants of the flow sensors. The EK-F3x-CAP evaluation kit offers a simple and cost-effective way to test ...
Read more

›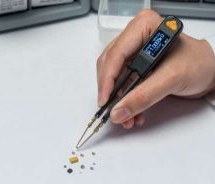 LCR Pro1 from LCRresearch.com integrates a pair of tweezers like probes and a LCR meter into a single compact, lightweight, battery powered device. It is an all-in-one portable device that provides a simple and efficient solution for not only measuring SMD components but also making in-circuit debugging. LCR Pro1 delivers high accuracy once found only in high-end desktop LCR meters. It provides basic accura ...
Read more

›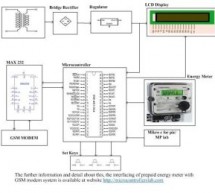 Prepaid Energy Meter with GSM Modem using pic microcontroller: The interfacing of prepaid energy meter with GSM (Global system for mobile) modem is very credible for both consumer and energy supply company. Basically, this is the concept of electronic energy meter for records the consumer billing, the minimization of energy theft and reducing the energy losses as compared to the conventional electromechanic ...
Read more

›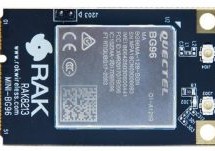 A China-based manufacturer called RAK Wireless has released the RAK833 LoRaWAN gateway module a couple months back. This has already been used hugely to create a gateway for 'The Things Network'. Now they're back with the new RAK8213, an NB-IoT and LTE Cat M1 module in the same mini-PCIe form factor as the RAK833. The RAK mini-PCIe card is constructed around the Quectel BG96 module, which provides both NB-I ...
Read more

›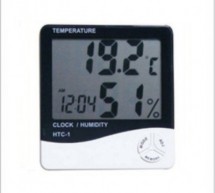 Weather monitoring systems are available in plenty and these are pretty handy gadgets we use in our daily life for weather forecasting and other purposes. But these kinda gadgets might be expensive and may not be available for customization to our specified purpose. To overcome these advantages you can build this customized weather meter using PIC microcontroller which won't cost much like those gadgets. Th ...
Read more

›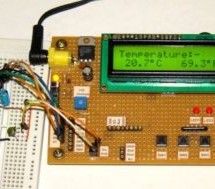 This is a revised version of my LM35 based digital thermometer project that I posted last year. Although it is one of the simplest projects, it is very popular among newbies who are just starting to learn microcontrollers. There was a little flaw in the original project as pointed by some readers. I was using a 1.2 V reference for A/D conversion with PIC16F688 microcontroller. However, the PIC16F688 datashe ...
Read more

›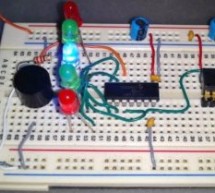 A bubble or spirit level meter is a handy tool to find whether a surface is horizontal or vertical. It is often carried by civil engineers, mechanical engineers, surveyors, carpenters, and many other professionals whose work involve precise alignments of horizontal and vertical planes. Original spirit levels had two banana-shaped curved glass vials at each viewing point and were much more complicated to use ...
Read more

›