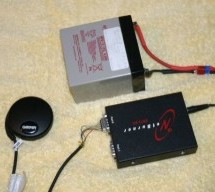 The data logger consists of a simple op-amp amplifier circuit that amplifies the signal and sends it to be digitized by a PIC16F688 microcontroller, serialized, and sent to the computer's serial port via a MAX232 serial driver: I guess you are already wondering about some of the unusual arrangmenents in the analog part in the schematic diagram above. Part of it is because of the voltage differences between ...
Read more

›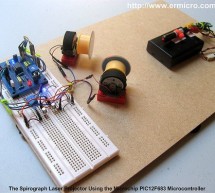 The 8 pins PIC12F683 microcontroller is one of the smallest members of the Microchip 8-bit microcontroller families but equipped with powerful peripherals such as ADC and PWM capabilities. This make this tiny microcontroller is suitable for controlling the DC motor speed. In order to demonstrate the PIC12F683 capabilities and to make this tutorial more attractive, I decided to use the PIC12F683 microcontrol ...
Read more

›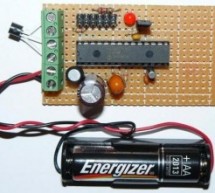 Design Goals DIY Friendly – Something that the Make audience could easily build Improve the reference design – Better measurement resolution, better timing, lower power, non-stop logging Minimal parts count – Lower cost and shorter build time Powered by a single 1.5 volt cell (AA, AAA, N or similar) and optional supplementary solar power Parts Selection One of the design goals is to use the fewest parts nee ...
Read more

›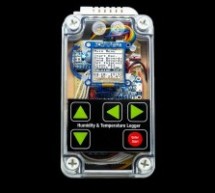 It seems the cat protector project documentation has a small gap. There is just a hint that you have to use some scripts to prepare the SD card to play the audio files, but no details about this. To use the scripts you need some knowledge how to use a command line interface on your operating system. The scripts are very simple to use on Linux and Mac OS X, but on Windows it is very tricky. I strongly advice ...
Read more

›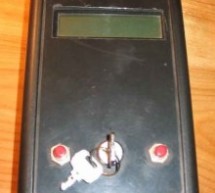 Introduction This circuit is a data logger that records voltage samples at specific time intervals. I've used it to record the voltage discharge curve on NiCad battery packs. The data file can be dropped into a spreadsheet and plotted. I've also used it to record the amount of time a possibly defective refrigeration unit was running during a 24-hour period (using a current clamp and full wave bridge.) Featu ...
Read more

›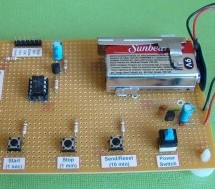 It is a very simple data logger project based on PIC12F683 microcontroller. The microcontroller reads temperature values from a temperature sensor on a regular interval basis and stores them into its internal EEPROM memory. The recorded temperatures can be later transferred to a PC through serial interface. I originally published this project on electronics-lab.com last summer. I thought this could be a ver ...
Read more

›