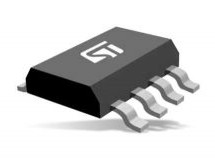 The STPW12 is an integrated electronic power breaker, optimized to monitor the input power. Connected in series to the power rail, it is able to disconnect the electronic circuitry on its output if the power consumption overcomes the programmed limit. When this happens, the device automatically opens the integrated power switch and disconnects the load. The intervention of the protection is communicated to ...
Read more

›
Password based circuit breaker project: Microcontrollers are an extremely versatile tool with thousands of applications, many of which have helped meet our daily needs and save time, money and most importantly, labor or work power. However, when we designed this project our aim was different than to exploit these advantages. We aimed to use the microcontroller to not only solve one of the major problems in ...
Read more

›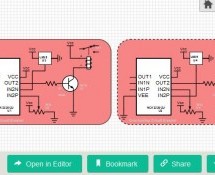 This project automatically switches off the electrical flow in event of excess heating or excess cooling thus protecting the circuit from damage using NXP NCX2220GU. The comparator guarantees to operate at low voltages which makes this device convenient for use in 5 V systems and has a typical internal hysteresis of 9 mV that allows for greater noise immunity. For overheat circuit breaker, reference is set ...
Read more

›
Here i am going to explain you a simple Password based circuit Breaker Project using PIC Microcontroller. This project is much similar to my previous one, "Password Based Door Locking System". Circuit breakers are electromechanical devices used in the power system to connect or disconnect the power flow at the generator, substation, or load location. Only authorised persons with correct password can connect ...
Read more

›