OVERVIEW
If you've done electronics prototyping, you've worked with a breadboard.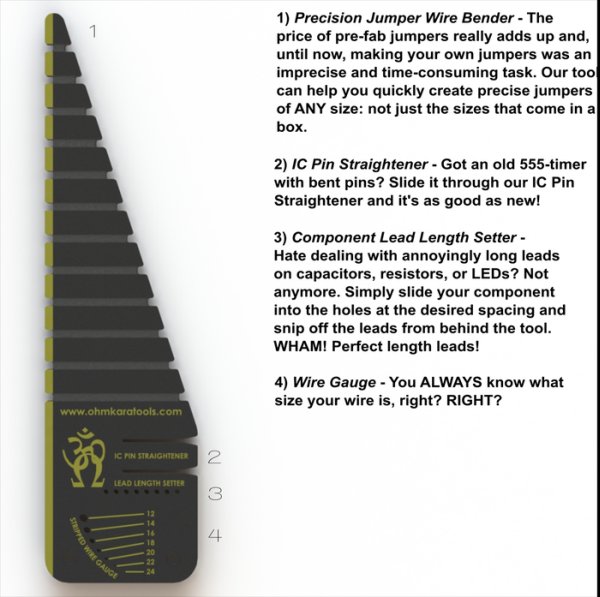 Getting your wires or components to fit can be quite the hassle. Trying to decipher a mess like this is even more nasty.
There's no more need to buy pre-cut wires or to guesstimate while cutting jumper wires. The OHMkara tool is the one-stop protoboarding multi-tool. With your very own OHMkara multi-tool, your breadboards can look like this:
FEATURES
Injection molded from durable ABS plastic and pad printed, our tool will look great in your toolbox and on the desks of students for years to come!
DESIGN HIGHLIGHTS
The Precision Jumper Wire Bender have a roughened surface to grip and hold the wire in place.
We've designed our tool to fit in your hand naturally and intuitively.
We added three small bosses to our tool to make it easier to pick up off of a flat surface.
For More Detail : Ohmkara Breadboarding MultiTool: Electronics Prototyping