Alternatively, a USB CDC or UART (Serial) connection can be used.
I'm not going much into details how to use the nRF24L01+, RNet and all the other components. Check the links at the end of this article for more details.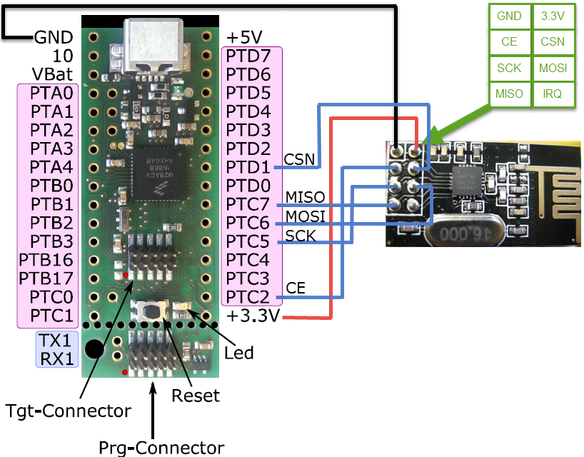 Summary
With this project I have the tinyK20 board enabled with 2.4 GHz wireless connectivity for less than $3 using the Nordic Semiconductor nRF24L01+ transceiver. I plan to use this in one of my next projects which need to have all board components in a small enclosure: here the tinyK20 fits well
.
The sources of this project are available on GitHub here: https://github.com/ErichStyger/mcuoneclipse/tree/master/Examples/KDS/tinyK20/tinyK20_nrf
Happy nRF'ing
Links
For more detail:  nRF24L01+ 2.4 GHz Wireless Connectivity with the tinyK20 Board