Mini PCs are not strange to us, we have been seeing them for a while now. Taiwanese ECS (Elitegroup computer systems) has been offering mini PCs over the years. They recently announced their pocket-sized model the LIVA Q , an upgraded version of Apollo lake SoCS  Which offers a choice of Gemini lake SoCs, a Micro pc that has a number of useful ports: a few USB ports (3.1 and 2.0) on one side, a micro SD card slot on the other side, an HDMI (2.0) and an Ethernet gigabit on the rear side. The resulting micro PC is wonderfully thin, consisting of a 33.4 mm (1.31) "square case of 70 mm (2.76′′) which can still be placed on a monitor 's back using the VESA bracket and screws included.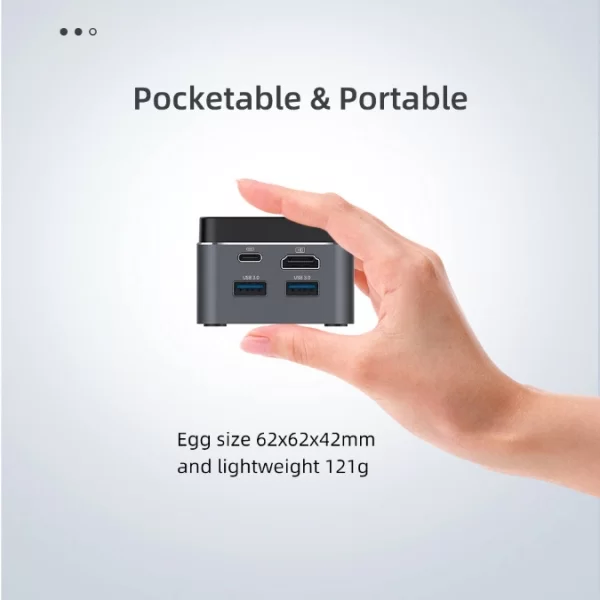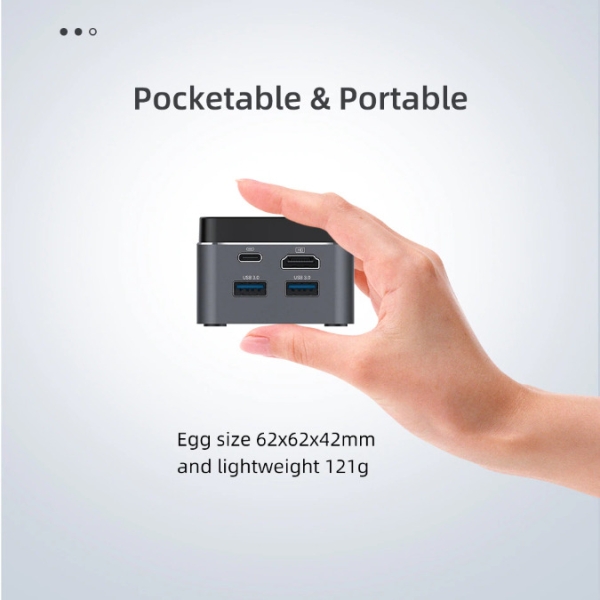 Chuwi another company dedicated to bringing top technology to customers all over the world recently designed a smaller Gemini lake mini PC with larkbox mini PC, lark box supports Windows 10 and linux distributions, the company recently upgraded the processor from a Celeron N4100 to a faster Celeron J4115 processor. Despite the invention of the larkbox, Chuwi has announced a smaller version of Micro PC'S, a new 2.4 inch mini PC form factor, called the XCY X51 2.4-inch Mini PC, and GMK has announced the GMK mini PC. We should note that GMK just started operating started in June 2019, and it comprises of R&D and production team which consists of Chuwi, Meizu, Telecast and Alldocube developers.
The XCY X51 2.4-INCH Mini PC is similar to the larkbox including having the same 12v/2A power adapter but has a slightly slower 6W Celeron N4100 processor compared to the 10W Celeron j4115 processor,  Although the processor is slower, the former has more RAM ( 8GB vs 6GB)  and a 128GB M.2 SSD instead of 128GB eMMC flash + an empty M.2 SSD socket. The XCY X51 2.4-INCH Mini PC product is available on Aliexpress for approximately $174 with Ali express Standard shipping.
Read more: INTEL BASED 2.4-INCH MINI PC'S "TAKE ON" THE CHUWI LARKBOX