Infineon has transistor for superfast Wi-Fi
Wireless Fidelity or "Wi-Fi" plays a major role in today's communications by enabling constant connection in the 2.4 GHz and 5 GHz bands and broadband Internet access for users with laptops or devices equipped with wireless network interface while roaming within the range of fixed access points (AP) or a public hotspot.
The BFx840xESD product family is a series of discrete hetero-junction bipolar transistors (HBT) specifically designed for high performance 5 GHz band low noise amplifier (LNA) solutions for Wi-Fi connectivity applications. BFx840xESD Transistors combine the 80-GHz fT silicon-germanium:carbide (SiGe:C) B9HFM process with special device geometry engineering to reduce the parasitic capacitance between substrate and transistor that degrades high-frequency characteristics. As a result, the BFx840xESD Series achieves 18 dB gain and best-in-class 0.96 dB noise figure in a 5 GHz band application circuit without input matching elements requiring only 8 passives in total.
BFx840xESD RF-Transistor Series allow engineers to increase the RF link budget and signal-to-noise ratio (SNR) of their AP routers and mobile stations when wider coverage areas are needed and especially when a higher order modulation scheme is used as in emerging very high throughput wireless specifications such as 256 quadrature amplitude modulation (QAM) in IEEE 802.11ac with more stringent SNR requirements for both the AP and the client.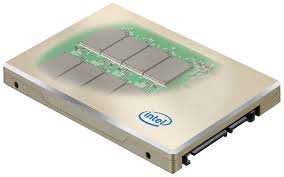 Features
High transition frequency f T = 80 GHz
Best-in-class RF performance
High maximum RF input power
1.5 kV HBM ESD hardness
Inherently matched in the 5 GHz band
Achieves highest gain (18dB) and best-in-class noise figure level (0.95dB) with only 8 external passives
Low power consumption, ideal for mobile applications
Low voltage supply capability e.g. VCC = 1.2 V and 1.8 V
Available in standard, flat lead and ultra low height packages
Benefits
Modelling competence: SPICE models and Microwave Office / ADS design kits
Circuit layout/design support
Abundant Distribution channels and sales offices worldwide
Infineon Technologies has introduced an RF transistor which it claims will support high speed Wi-Fi systems using the upcoming IEEE 802.11ac standard.
The Silicon-Germanium: Carbon (SiGe: C) HBT (hetero-junction bipolar transistor) device will be used in low noise amplifier design operating in the 5-6GHz range.
The transistor has power and noise matching in the 5GHz band.
"Based on the eighth generation of our HBT process technology, these new devices provide cost savings by reducing the number of passive devices needed in system design," said Houssem Chouik, Product Marketing Manager for RF Transistor Solutions at Infineon Technologies.
The BFx840xESD series transistors, when measured on device level in the test fixture, achieve 22dB – 23dB maximum gain and have noise figures of 0.65 dB – 0.85 dB in 5GHz band applications.
For more read: Infineon has transistor for superfast Wi-Fi
Project Ratings:
Related posts