How to get started with the Freescale Freedom KL25Z
Hello, today I want intoduct you to the Freescale Freedom Board with the KL25Z processor. It is a development board, builded and selled by Freescale. It features a ARM® Cortex™-M0+ , working on 48Mhz.
Features:
48Mhz
128KB Flash
16KB SRAM
USB OTG
An accelerometer ( IC: MMA8451Q )
A capacitive tuch slider
RGB LED
MBED Enabled
Step 1: Design of the board #1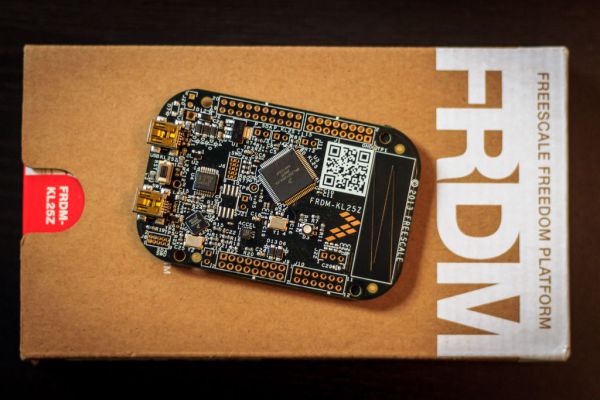 Let´s start about the design of the board. Nothing much to say, ontop you can see the KL25Z processor ( ARM Cortex M0+ ), which runns on a speed of 48 Mhz. Also there is a voltage regulator and two USB ports. One of these is an OTG port. This means, that the board can work as USB host, for e.g. USB sticks. The other USB port is used to program the KL25Z. Also there is a small accelerometer IC and a RGB LED, next to the tuch slider on the right.
Next to the golden Freescale Logo you can see a QR Code, which leads us to their website.
When we turn it around, we will see 4 rubber feets, and tonns of prints. Most of these are for the pinout, the rest are informations to the board.
When you lift it you may say "WHOA!" why? because it is pretty light, much more lighter then excepted, but very stable.
For more detail: How to get started with the Freescale Freedom KL25Z
Project Ratings:
Related posts
Leave a Comment