NEXCOM is thrilled to reintroduce the SBC EBC 357X series with a revamped design that withstands adverse temperatures and economizes space with its upside-down CPU. The boards save costs by utilizing world-class Intel Atom® E39xx processors, which function as beautifully as i3s without sacrificing speed. Intended for those that desire simple and compact HMIs, the EBC 357X series is suitable for a variety of uses, such as industrial automation, building management systems, outdoor retail, and public infrastructure.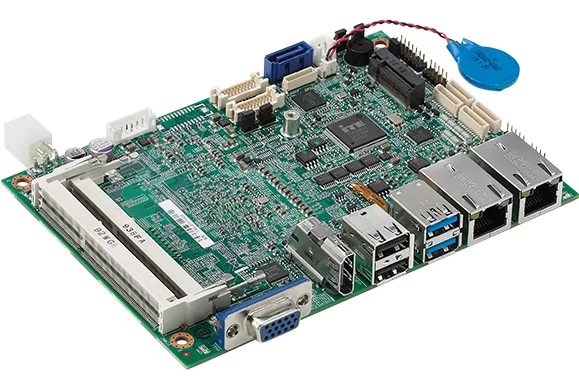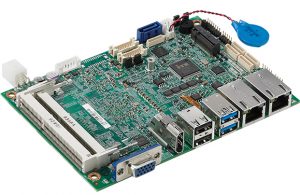 Industrial and outdoor environments are subject to unpredictable and variable temperatures, requiring versatile and durable equipment. Wide-temperature embedded systems endure rigorous testing to ensure responsiveness regardless of operational conditions. The attractiveness of the EBC 357X series is that our systems consume low power while operating at a greater range of temperatures than competitors (-20°C~60°C fanless, -20°C~70°C with fan), making it a value-driven choice for disparate environments, including traffic control units, bus stop displays, machine vision systems, and industrial panel PCs.
The carefully selected Intel Atom® processors use low-power architecture to support immersive graphics and media. Capitalizing on these abilities, the EBC 357X series includes three different display outputs, allowing flexibility of presentation without sacrificing visual power. Up to 16GB of dual DDR3L/SO-DIMM memory also assists with quicker Ultra HD 4k video display while allowing simultaneous operation of multiple applications, which can be embedded. The SBCs are beneficial in controlling and monitoring manufacturing equipment as well as providing real-time information for transportation facilities.
Read more: ENJOY SUPERIOR GRAPHIC OUTPUT AND LOW POWER USAGE WITH ENHANCED EBC 357X 3.5" BOARDS