Low losses, precise design, low power consumption and moreover a very affordable price are one of several reasons saying for the signal relays from Fujitsu.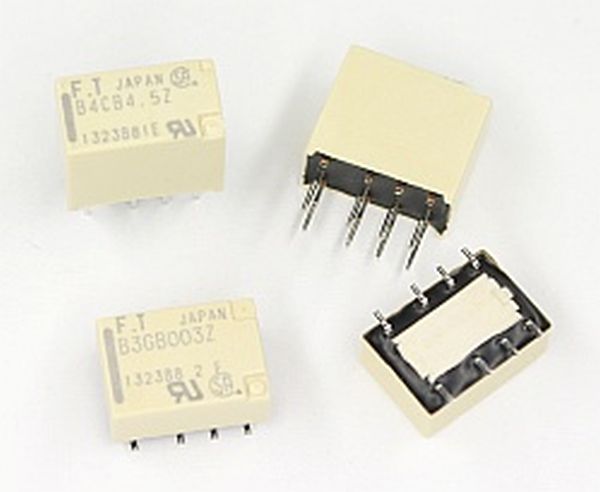 Despite a big advance in a segment of semiconductors, there are still many reasons for usage of electromechanical relays. Galvanic isolation of a driving signal from a switched signal, resistance to surges, minimum crosstalk among switched signals and a minimal or no distortion are main arguments for a classic relay.
In fact a word "classic" even isn´t appropriate, because development of relays is still in progress and it brings results in a form of small dimensions, higher lifetime, low power consumption, high isolation strength etc., that´s why many modern types overcome their predecessors quite significantly.
We´d like to focus your attention for example to series FTR-B3 and FTR-B4. Both are ultra- miniature with a low power consumption and highly reliable bifurcated gold-plated contacts. A big advantage is, that both series also contain latching types with a "zero" power consumption, thus requiring only a short pulse at switching. In respect to miniature dimensions and an affordable price, their usage is beneficial not only for a signal transmission, but also for example for driving/ switching of various processes and similar
For more detail: Connect a signal without distortion – via a Fujitsu relay