Choose a fan with a low noise and low power consumption
Silence at last – or what to do, if a silent operation of a fan matters to us?
Despite features of fans being still more improved, it´s still the fact, that they are usually the biggest noise source in devices. If a given device is intended say for a production hall, where an ambient noise is much higher, we probably don´t have to worry about it. But at devices intended for common rooms, offices, households etc., it´s naturally important to maintain the noise of a device as low as possible. If dimensions of a device allow it, it´s usually better and more silent solution to use a fan with a bigger diameter and a lower rotation speed. However, what to do when the size and a design of a fun suit us, but a power, rotation speed and consequently a noise are still uselessly high?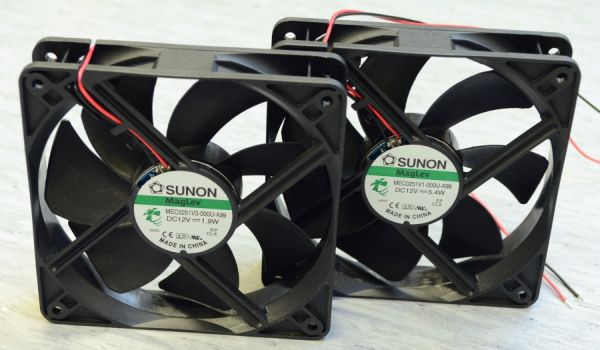 A partial solution is to decrease a supply voltage. Computer enthusiasts know very well, that a noise of a given fan depends (besides its aerodynamic construction) on its rotation speed. Solid producers like Sunon, specify range of operating voltages and a rotation speed at a given voltage (for example 12V). Also in a datasheet can be usually found even a start voltage, at which a given fan will reliably start to rotate. By a change of a supply voltage, we can change a fan speed, but it´s not possible to go below certain speed (at a given fan type). It´s common, that for example a 12V fan still works at 4V (when decreasing from 12 to 4V) but it´s already not able to start at such a low voltage.
For more detail: Choose a fan with a low noise and low power consumption
Project Ratings:
Related posts
Leave a Comment