AMD unveils Carrizo its 6th generation x86 CPU + GPU
AMD has formerly announced the single-chip x86 CPU + GPU that was codenamed Carrizo.
With up to four 'Excavator' CPUs and eight 'GCN' GPUs, it is aimed at notebook computers.
AMD brands its chips that combine graphics and control processors 'Accelerated Processing Units' (APUs).
Through close coupling through shared memory, the cores can share processing tasks – the CPU offloading calculation to the GPU, for example.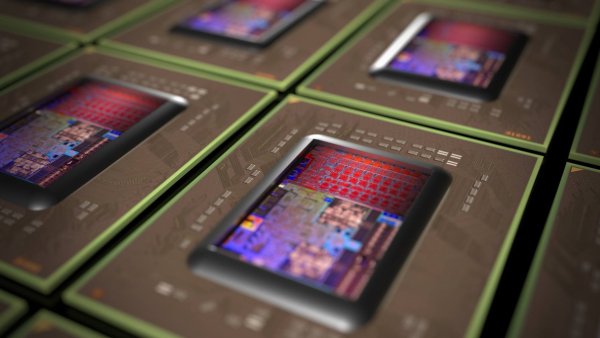 Aimed at Windows 10 computers, it introduces HEVC/H.265 (high-efficiency video coding) decoding hardware, compatibility with ARM's TrustZone security, and support for DirectX 12.
"For the most complete Windows 10 experience, 6th generation A-series processors enable the latest Windows 10 features with secure boot and resume, trusted platform module [TPM 2.0], and drive key encryption using the first AMD secure processor for performance APUs," said AMD.
For streaming video "energy-efficient playback that allows for almost 2x more viewing on a single battery charge than its predecessor", said the firm.
For gamers, AMD claims frame rates are up 42% and there is support for future multi-threading APIs including DirectX 12, Vulkan and AMD's Mantle.
When not engaged in video playback or gaming, the GPUs can be used to boost CPU performance for compute-heavy work.
Facility for Windows 8 and 10 gesture recognition for applications is included on 6th generation AMD FX, A10 and A8 Carrizo APUs, as well as upcoming A8 and A6 Carrizo-L APUs.
"Supported desktop apps include: Windows Media Player, Photo Viewer, PowerPoint and Adobe Acrobat Reader", said AMD, adding that gesture control of some Windows Store apps is also supported.
For more detail: AMD unveils Carrizo its 6th generation x86 CPU + GPU
Current Project / Post can also be found using:
driver x86 CPU core codenamed "Excavator"
Project Ratings:
Related posts