Video generator with PIC
An black and white monitor needs to improve and repair from about 1990-th. The repair of device was not difficult but it caused troubles for the testing and setting of the monitor. We have a pattern TV generator, but this instrument are produce on the composite video signal for monitor. Unfortunately this monitor is demand not compozite signal instead of horizontal sync, vertical sync, and lightning signal. (video signal). Whereas the monitor host machine is not available – in fact I don"t know exactly what kind of equipment, perhaps a kind of mass spectrometer or something -, we need necessary a appropriate video signal source.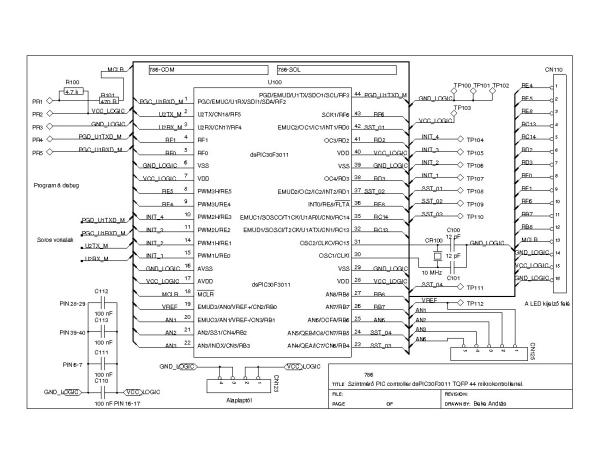 I had – in former project – a small microPCB with dsPIC30F3011 PIC. The plans are in GNU public Linux Geda sch and pcb and you can download zip from here, but who does not these programs below the picture on plan. I used this panel for simple pattern generator.
For more detail: Video generator with PIC
Current Project / Post can also be found using:
pic video signal generator
Project Ratings:
Related posts