As we have featured earlier this month the Selpic P1 is going to launch on Indiegogo in late July. But what is Selpic P1? Is it another handheld printer going around or it has something more to offer?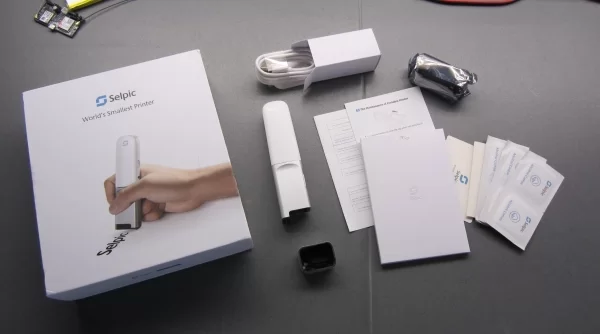 Selpic claims this to be the world's smallest Handheld Portable printer that enables you to print on almost any surface like using an ordinary pen. It's highlights include:
Lightweight and Portable
Print Anything, Anywhere
600dpi print resolution
90 pages of ink capacity (5% in coverage)
up to 6 colors to choose from
3 hrs working time per charge
With its pen styled shape, you can carry it around with you and get ready to use it anytime. It can easily print text, images, graphics, QR codes, and barcodes even on porous surfaces. The print head features 300 tiny nozzles with 0.002 of nozzle spacing and each nozzle can eject 18m drops per second. This leads to a high-quality and clear print result in printing logos or anything else on almost any surface.
The printer comes along with a user-friendly smartphone APP that lets you define the print artwork. All you have to do is to connect the Selpic P1 with your smartphone over wifi and then you are ready to edit the artwork and print.
Hands-On Review
The printer comes in a good quality box that includes:
The handheld printer
1x ink cartridge
USB type C cable
Maintenance Manual
Alcohol wipes to clean the head
Guarantee Card etc.
Read more: SELPIC P1 – HANDS ON REVIEW OF THE SMALLEST PORTABLE HANDHELD PRINTER