What is Nextion
Nextion is a Seamless Human Machine Interface (HMI) solution that provides a control and visualisation interface between a human and a process, machine, application or appliance. Nextion is mainly applied to IoT or consumer electronics field. It is the best solution to replace the traditional LCD and LED Nixie tube.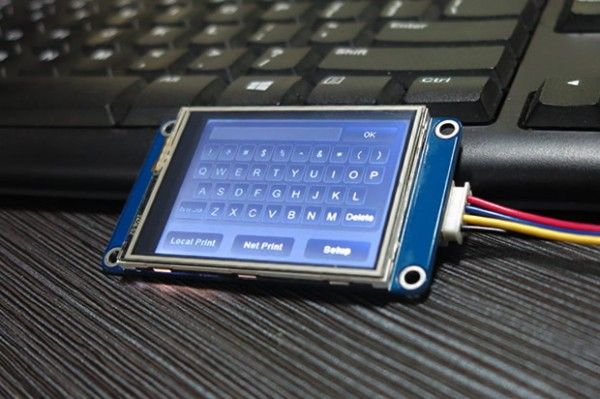 This solution includes hardware part – a series of TFT boards and software part – Nextion editor.  Nextion TFT board uses only one serial port to do communicating. Let you get rid of the wiring trouble. We notice that most engineers spend much time in application development but get unpleasant results. In this situation, Nextion editor has mass components such as button, text, progress bar, slider, instrument panel etc. to enrich your interface design. And the drag-and-drop function ensures that you spend less time in programming, which will reduce your 99% development workloads. With the help of this WYSIWYG editor, GUI designing is a piece of cake.
We believe that your dozen days developing a complex HMI can be done in couple hours by using Nextion.
If You Are…
Maker/Developer – Worry about spending time in learning programming the TFT when you start to undertake an interactive interface design? Using Nextion editor, you can drag-and-drop any component in the editor, designing the interface with less programming.
Manufacturer – Seeking suitable small TFT for your new project? Don't hesitate to try Nextion. Nextion provides a complete, high-quality display features for developing advanced graphical embedded applications in a smaller RAM, lower frequency MCU and a lower cost even.
For More Detail : Nextion: a cost-effective high-performance TFT HMI