Imagination is offering universities worldwide free and open access to its MIPS architecture as part of the Imagination University Programme (IUP) called MIPSfpga.
Through MIPSfpga, Imagination is offering access to a fully-validated, current generation MIPS CPU RTL in a complete teaching package.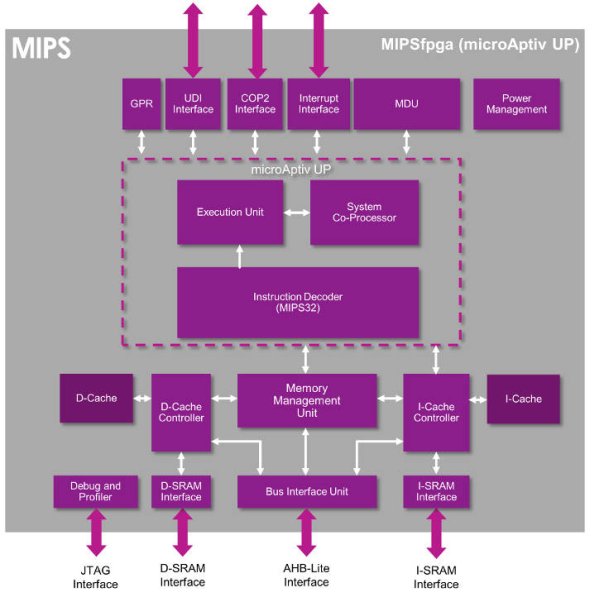 CPU architecture is generally taught as part of electronic engineering, computer science and computer engineering courses, and is based on MIPS or one of the other two major CPU architectures. The MIPS architecture started off as an academic exercise by John Hennessy at Stanford University, and is the subject of a standard educational book by Hennessy and David Patterson,
Until now, what's been missing from all of these courses is access to real, un-obfuscated RTL code that will enable professors and students to study and explore a real CPU.
The CPU is being offered as part of a complete free-to-download package for universities, together with a Getting Started Guide, teaching guide for professors, and examples designed to enable students to see how the CPU works and explore its capabilities. With the materials, students can develop a CPU and take it through debug, running on an FPGA platform.
In particular, it is making available RTL for the microAptive core – as used by Microchip in PIC32MZ microcontrollers.
"Usually universities are provided with cores that have been obfuscated – they look like a black box. I have been talking to professors all over the world, and they want a core where they can get under the hood. THe students need to take the lid off, see how it works and modify it," Imagination University programme manager Robert Owen told Electronics Weekly.
For more detail: Imagination opens MIPS to worldwide universities