Demands of various application also vary. While somewhere it´s enough to know, that a given power supply will give us "some DC12V/1A" or that a given "LED shines green and withstands 20mA", in majority of cases we naturally need much more about a given component. Somewhere at the end of this chart are applications, where we need to know literally every parameter, including commonly non-mentioned parameters and graphs from a real measurement.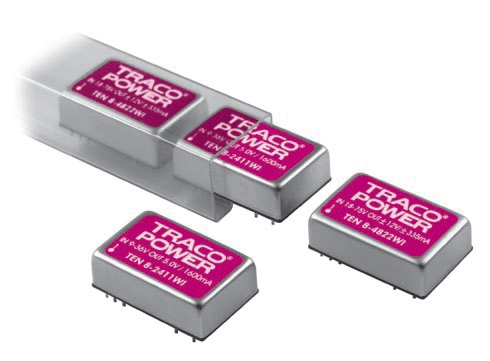 From this point of view, Swiss company Traco Power is really helpful at development and at selecting given AC/DC or DC/DC module, as all power modules are equipped with quality documentation in a form of detailed datasheets, certificates, 3D drawings and similar. Masterpiece – the application notes are available for several "high performance" modules like for example TEN8WI module.
TEN8xxxxWI is the 8W DC/DC isolating module with a high energy density, enhanced range of operating temperatures and a wide input voltage range( 4:1). Besides a common documentation, there´s also available the TEN8WI application note, where we can find all important information for successful usage even in critical applications (EN50155-railways), including EMC characteristics, thermal consideration, recommended PCB layout and other.
For more detail: Aren´t you very satisfied with empty datasheets