Reduced time to market and total cost of ownership with optimum flexibility, industrial-grade ruggedness, easy maintenance and long life support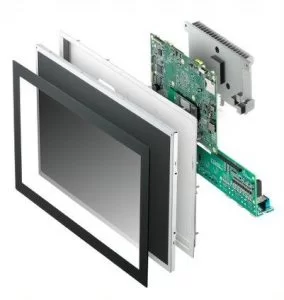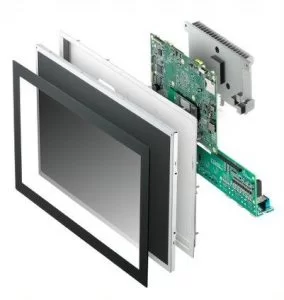 ADLINK Technology, a global provider of leading edge computing solutions that inspire creative user experiences across industries, is pleased to introduce its new generation SP-KL Smart Panel series. Based on the success of the previous generation SP-AL panels that were adopted across a wide range of fields, the versatile all-in-one open frame SP-KL panel computer offers strong performance and flexible configuration with a high level of modularization. Coupled with ADLINK's unique Function Module (FM) design, the SP-KL speeds up prototyping based on application requirements with reduced time, effort and cost. System integrators, integrated solution providers, and brand vendors can all achieve project success in transportation, retail, hospitality, industrial automation, healthcare, gaming and other applications.
To accelerate TTM, lower TCO, and enhance design flexibility, ADLINK's Smart Panel exceeds common application demands with a modular design, enabling custom selection of touch panel type, display size, mainboard, I/O interface, and heat sink. To empower application-specific features, function enhancement and I/O expansion are fully supported through ADLINK's FM board or I/O boards from partners and clients. "ADLINK's Smart Panel provides a flexible embedded building block solution, enabling users to fast-track development, verification, and validation of smart devices while enjoying significant savings in time, money and resources. These are all key success factors for our customers," explained Fabio Zhuang, Product Manager of ADLINK's Embedded Platform and Modules Business Unit.
The newly released SP-KL fulfills the modular design requirements of our customers, offering a choice of 7-inch to 21.5-inch 16:9 displays, P-CAP or resistive touch panels, mainboards powered by Intel Core™ i3-7100U/i5-7300U/i7-7600U processors, support for Windows 10 and Linux operating systems, and wide-ranging built-in I/O interfaces. To accommodate I/O expansion needs, FM boards can be customized to cater to vertical applications and connect to an external power supply to support power-hungry peripherals such as graphics cards.
Read more: ADLINK LAUNCHES SP-KL SERIES SMART PANEL BASED ON 7TH GEN INTEL® CORE™ U-SERIES PROCESSORS