Working on an electronics project or doing an electronics repair job is usually tedious and one of the contributing factors to this is the usual lack of the right tools for the necessary tasks including screwing and unscrewing parts. One approach to solve this problem was the development of electric screwdrivers and quite a lot of them exist in the market with different form factors to ensure the burden of electronics repair, has nothing to do with screws. However, most of these electric screwdrivers lack in the form factor and portability, as they are usually plugged-in (must be used around a socket), bulky and come with designs that don't really facilitate the screwing action. Those reasons and more was what Xiaomi hoped to change with the development of the Xiaomi WOWStick Dual Power Precision Screwdrivers and especially with the Wowstick 1f+, being one of their latest versions.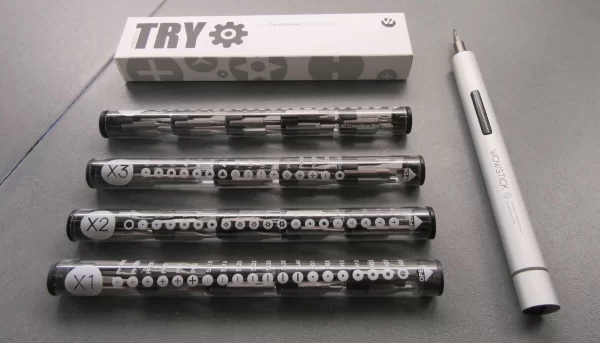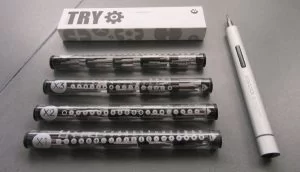 Released in May 2018, the Wowstick 1f+ is a rechargeable electric screwdriver which comes in a Slim S2 aluminum alloy housing with an intuitive pen shape design, and a host of screw-bits (52) to ensure its probably the only screw driver you will ever need. It is driven by a flexible circuit design that allows it to run continuously for 8hours using 2 x AAA batteries.
It is equipped with a magnetic end which holds on to screw after they have been loosed, and it comes with a Piano-feel buttons strategically placed on the side, in a way that is easy for your thumb to press it for either screwing or unscrewing operations.
Some Of The Highlighted Features Of The Screwdriver Includes:
Electric
Wireless/cordless
Multitude of different screw-bits/tips (up to 56!)
Interesting accessories like Magnetic Mini-tray
Charging via USB
Familiar Pen form factor
Integrated Leds
Idle speed: 200 rpm
Electric torque: Max 0.15 Nm (1.5 kg)
Charging Time: 40 min
Vacuum autonomy: 2h
Dimensions: 173 x 15.8 x 15.8 mm
Auto self-locking ratchet wheel orientation
The efficient nature and easy handling of the screwdriver makes it an ideal tool in the repair of delicate electronics gadgets, like mobile phones, but it may not be as much effective for use in heavy duty applications as it's power is limited.
Read more: XIAOMI WOWSTICK PRECISION MINI HANDHELD CORDLESS ELECTRIC SCREWDRIVER REVIEW