UK firm finds niche in easy street lamp refits
Making it easy to switch street lamps over to LEDs, is the way West Yorkshire's Harvard Engineering aims to sell LED lighting to councils.
It has created the Retro LED family of 'gear-trays' which replace the original discharge lamp assembly – be it low-pressure sodium (SOX), high-pressure sodium (SON) or fluorescent.
Each assembly is aimed at a particular make and model of street lamp, and fits on the original screw mounts then connects to the original wiring, taking as little as three minutes, claims the firm.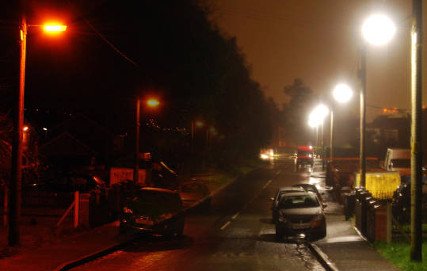 Built-in is a lens for each LED to improve light distribution.
SOX lamps are the most efficient available – up to 300 lm/W. How does Harvard improve on that?
"A SOX light will spill light all over the place: up and sideways as well as where it is wanted. We can beat low-pressure sodium because we have better beams, that meet new regulations," a Harvard spokesman told Electronics Weekly. "If you have a street lamp head that will last another five years, you will save money if you retrofit it with Retro LED. You get payback in two to three years."
Retro LED geartrays are available or planned for: Eleco, Beta 5 & 2, MI26 & MI36, ARC80, Libra, Sapphire 1 & 2, and ZX1.
They are compatible with Salix funding criteria, and can also be installed with SmartNight or alongside Harvard's LeafNut wireless street lamp monitoring and management system.
For more detail: UK firm finds niche in easy street lamp refits
Project Ratings:
Related posts