Transformer soldering tool Toolcraft SP200 is a useful complement even if you already have a quality soldering station.
In praxis, it´s possible to heard various opinions on "transformer soldering tools". Usually this is the first type of a soldering tool with which a young electro-technician begins. It´s small, a tip heats up quickly, doesn´t take a lot of space, it´s easily transportable and last but not least it´s also price – affordable.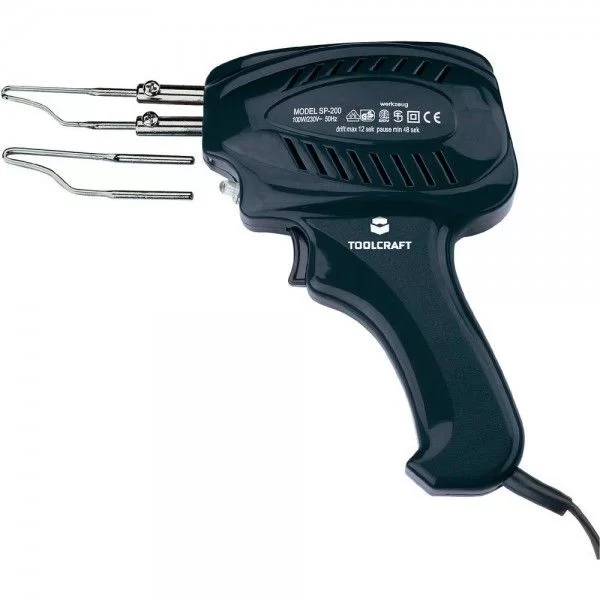 From the point of view of a professional working with SMT components it can be reproached, that it´s not suitable for SMT components of 0603/ 0402 and similar, it creates a pulse at switching on (weak ESD safety) and it has no soldering tip temperature control. Despite this, many of us are glad to return to it sometimes, because it´s simply "handy" :-). It provides a magic of an easy application of a solder and a colophony in a single step by a classic way, when we take a bit of a solder on a hot tip and after switching off (during cooling down) we immerse a tip into a colophony. This way we get prepared one "soldering dose" on a tip, suitable for soldering of poorly solderable joints (depending on features of a solder and colophony).
For more detail: Think about a soldering tool for every occasion