One of the things that a once in a century global pandemic has taught people, is the need to be able to embrace change, and flexibly approach how they go about both business and daily life. These are the keys to long-term success and resilience.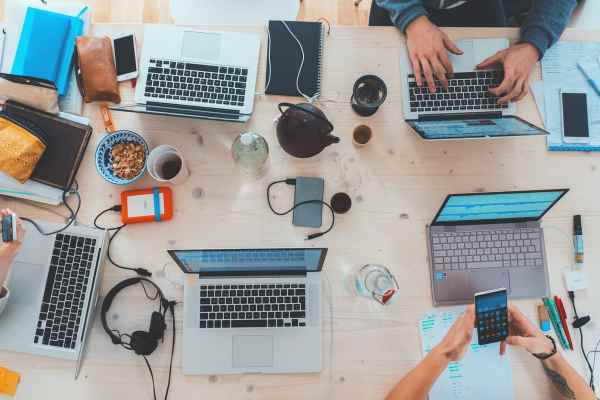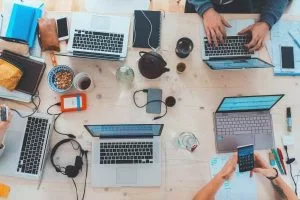 For business owners, the wave of lockdowns and the need to ensure social distancing, has placed many businesses in financial jeopardy. This has affected businesses irrespective of size and scale – from large corporations right down to the owner-operator.
As well as store and office closures for non-essential workplaces, business managers had to grapple with changes to the way they went about their daily routines – switching away from face-to-face meetings to online conferencing, and limiting staff and customer numbers to ensure a safe level of social distancing. Remote work and working from home took the place of attending an office for many workers.
Remote working and computer needs
With more employees working remotely and increasingly relying on the internet for meetings and conferences, comes an increased requirement for computer equipment to support a changed work routine.
For businesses that have been used to more traditional operations – working from a shop or an office – remote working has meant having to supplement their fixed desktop computers with laptops and tablets to permit staff to work remotely.
The lean times of the pandemic have meant that many operators no longer have the financial liquidity to outlay for new plant and equipment. For many, renting becomes the more effective option. A company like smart.uk.com can provide a rental solution for business and personal needs to support that changed demand.
The benefits of renting tech equipment
The cost of acquiring new computer equipment ties up capital, especially in present times when most businesses are attempting to remain liquid to see themselves through the final throes of the health crisis. Short-term equipment rental has obvious financial advantages.
When considering the issue of computer equipment, a key factor to bear in mind is the speed at which tech equipment becomes outmoded or outdated. For this reason, as a business asset, computer equipment similarly devalues rapidly.
In the present environment, especially where remote working may slowly tail off as lockdown restrictions progressively lift, a rental option becomes a more viable short-term strategy.
Latest technology with IT support
A further benefit of a computer rental strategy is the ability to equip yourself with the latest technology immediately. Managers and staff very likely have their hands full with navigating the 'new normal' – striving to keep orders flowing and customer needs satisfied in a new 'de-centralized' work environment.
Taking the concern of equipment problems and failures out of the equation means reduced pressure on business management as well as staff. Third-party rental of equipment will also mean that the IT support for that equipment is handled by the provider, rather than placing further time and expense constraints on the business.
Summary
Workforce flexibility has become the cornerstone of business success. With workers operating from home, or from temporary shared or remote workspaces, a switch to a short-term rental strategy for computer and tech equipment is worthy of investigation to support those changing business needs.