Like it or not, chatbots and virtual assistants are now part of our lives. From hailing a taxi to ordering pizza or personal shopping, businesses are looking at how artificial intelligence can enhance customer experience. The financial sector is no different, with AI financial advisors now a reality. Are you ready to let AI financial advisors tell you how to manage your money? What Is Artificial Intelligenc ...
Read more

›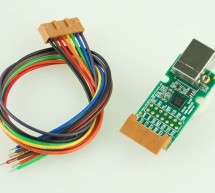 This page introduces a minimal firmware that implements a USB Virtual Serial Port for Microchip PIC18F4550 processor. The code has been optimized to use minimal amout of memory (both Flash and RAM) and tuned to work well with the Free SDCC C-compiler. The code size is less than 2500 bytes and it requires about 230 bytes of RAM memory and it is capable of transferring almost 1 MB/sec (if only the PIC could g ...
Read more

›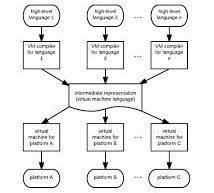 Introduction The idea to my mechanically scanned game system came from Bob Blick's mechanically scanned clock, so I thought that I also had to implement a clock on my virtual game system. The clock can simulate both a digital and an analog clock. Due to that the resolution of the clock is only 24x16 pixels, it is hard to show the time in both cases. In the case of the digital clock, scrolling the time over ...
Read more

›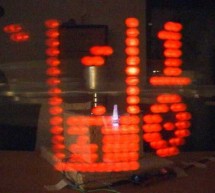 Introduction Tetris is a very simple, but elegant game. Blocks of four bricks each are falling down in a play field, and the player can rotate and move the block sideways. When the block hits ground or another block below, it stays there. If one line of bricks is full, then that line is removed. As the game is running, the falling speed increases. The goal of the game is to keep playing as long as possible, ...
Read more

›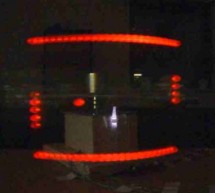 Introduction The game Pong was the world's first video game in the early 70's, it is a tennis lookalike game where a ball is played with two rackets, which are moved up and down by each player. The ball can bounce at the floor and the ceiling. This version is implemented with the virtual game system It was the first game I made for the system. Features Some special features of the game is that it is possibl ...
Read more

›
Introduction If you move a bright light fast by the eyes, it will leave a line behind because the human brain and eyes are slow to interpret fast changes in light intensity, leaving an afterglow. If a row of LED's is moved sideways while the LED's intensity is changed, an image will shortly visualize in the air where the LED's are moved. If this is done several times, for example if the LED's are mounted on ...
Read more

›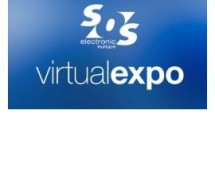 We were thinking… What if we gave all the money we invest in international exhibitions directly to you – our customers? Samples for free, special offers, discounts… You took a decision and therefore, we prepared a unique virtual exhibition virtual expo 2015 for you.Virtual stand will be open on   25.5.2015 Currently, our stand offers the below: more than 50 virtual product panels more than 200 types of vari ...
Read more

›