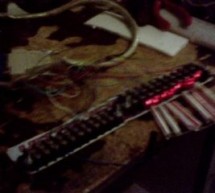 Note: Try any or all of these at your own risk. I will not be responsible for any issues.  Get a professional to help if you are unsure. The concept is that we take a controlling voltage from the computer or a micro-controller, which drives an electrically isolated circuit with Relay or Triac. You must choose a Relay circuit, if you have a big coffee-machine (greater than 200W or so), otherwise you can use ...
Read more

›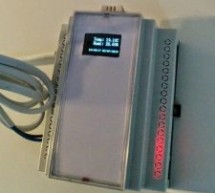 I worked on creating a Internet connected last week using my open source WiFi relay project as platform. We observe quite dry air at our house, I suspect this is due to the fact that we use fan coils for heating/cooling. Humidity levels at home are usually below the 30% mark, which poses a health risk along with uncomfortably dry air. I've found these interesting charts that got me convinced I need to do so ...
Read more

›
Story Idea and reason One of my long running projects, "lights off" comes from the need to know : "Did I turned off my bathroom light?" ; "This light are on for too much time, I wonder how much I am paying for it". Without wanting to rewire my house, I came up with designing the WiFi switches, battery powered. Switch unit  To do so, the wall switch is controlling the Mega's inputs that is setting and resett ...
Read more

›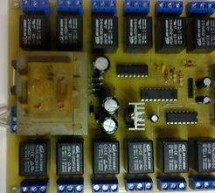 12 channel RF relay control circuit, the receiver and transmitter circuits built on 80 pic16f628a microcontroller.100 meters can be seamlessly used said outdoor area also more important aerial circuit, I don't know, but the... Electronics Projects, PIC16F628 12 Channel RF Relay Control (RR10 Module)"microchip projects, microcontroller projects, pic16f628 projects, " 12 channel RF relay control circuit, the ...
Read more

›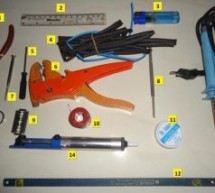 Step: 8) Find reusable modules from the circuit diagram Whenever we do hardware designing, the first rule is to make it in modules that can be reusable. The modules that we make for this particular project may come useful in another project and hence reduce the development time for that project. Even if a module is in use and at the same time found to be useful in another project, we can build another copy ...
Read more

›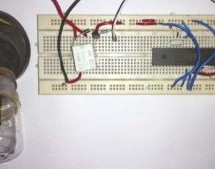 In this project we will interface a Relay with PIC Microcontroller PIC16F877A. Relay is a mechanical device to control high voltage, high current appliances 'ON' or 'OFF' from lower voltage levels. Relay provides isolation between two voltage levels and it is generally use to control AC appliances. From mechanical to Solid state relays, there are various type of relays are available in electronics. In this ...
Read more

›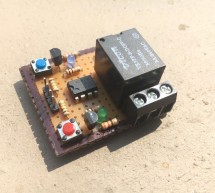 In electronics, a device is said to be a latching device if it maintains any particular fixed state even after removal of the input signal. The same also applies for electronic/electromechanical relays. Basically the electromechanical relays that are used today are of two types: 1. Non-Latching Relay : These relays are most widely used where energy consumption is basically not an issue.This type relay(s) co ...
Read more

›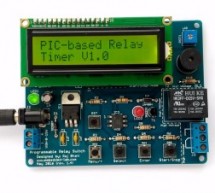 Programmable relays are key elements in numerous automation applications such as automatic street light control, watering and pump control, HVAC, home automation, power plants automation in industries, etc. This article describes a DIY programmable relay switch using PIC16F1847 (PIC16F628A can also be used) microcontroller. It is a revised version of my previous PIC-based relay timer project with added feat ...
Read more

›
Quad Channel Relay Board is a simple and convenient way to interface 4 relays for switching application in your project. Features Input supply 12 VDC @ 170 mA  Output four SPDT relay  Relay specification 5 A @ 230 VAC  Trigger level 2 ~ 5 VDC  Berg pins for connecting power and trigger voltage  LED on each channel indicates relay status  Power Battery Terminal (PBT) for easy relay output and aux power conne ...
Read more

›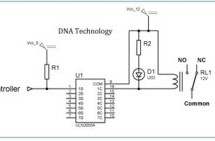 Figure 1 shows the basic relay driver circuit. As you can see an NPN transistor BC547 is being used to control the relay. The transistor is driven into saturation (turned ON) when a LOGIC 1 is written on the PORT PIN thus turning ON the relay. The relay is turned OFF by writing LOGIC 0 on the port pin. A diode (1N4007/1N4148) is connected across the relay coil; this is done so as to protect the transistor f ...
Read more

›