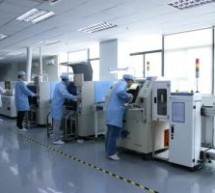 This is a sponsored post discussing PCB assembly costs factors on Bittele Electronics. Bittele Electronics has developed its pricing schedule based on various factors that determine PCB assembly costs. Some of our customers call us to better understand the factors involved assembly pricing. In general, the factors that cause pricing differences include PCB dimensions, part types, and quantities, soldering m ...
Read more

›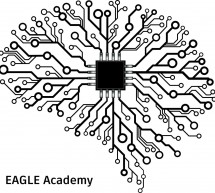 How to Route Differential Pairs in Autodesk EAGLE If you're designing a high speed PCB, then chances are you're working with the latest and most powerful technologies, like HDMI, USB3.0, Ethernet, or DDR. But with great power comes great responsibility! As a result, you'll likely be dealing with issues like electromagnetic interference (EMI) and noise. So what do you do about these problems? When you've got ...
Read more

›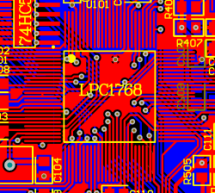 The electronics industry is evolving at a fast pace, with IoT and wearable devices driving the trend. This calls for smaller PCB that packs more features than before. In these devices, the PCB must be designed for SMT assembly and they should adhere to best design practices to minimize defects in final products. Best Design Practices For SMT Assembly Before you start manufacturing your PCB, do ensure that i ...
Read more

›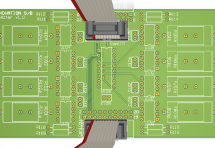 As the electronics industry gets increasingly competitive, electronics design companies are constantly on the search for low cost PCB manufacturers. Yet, getting the right fit in a PCB supplier takes more than blindly selecting the cheapest alternatives you found online. Making a wrong decision, especially when it comes to low cost PCB manufacturers can means costly consequences in your production cycle. Re ...
Read more

›
Today I stumble across a neat/new feature in Eagle I haven't seen before. Prolly in there since early versions 7, but at least it is present in version 7.5.0 (current version at writing is 7.7). Some PCB manufacturers will accept panelized PCB and you can save a few bucks by combining a few small designs into a larger design. This will save cost and the environment. Panelizing is done by machining a slot be ...
Read more

›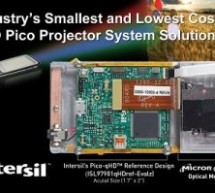 Description The ISL9307 is an integrated mini Power Management IC (mini-PMIC) ideal for applications for powering low-voltage microprocessor or multiple voltage rails with a battery as an input source, such as a single Li-ion or Li-polymer. ISL9307 integrates two high-efficiency, 3MHz, synchronous step-down converters (DCD1 and DCD2) and two low-input, low-dropout linear regulators (LDO1 and LDO2). The 3MHz ...
Read more

›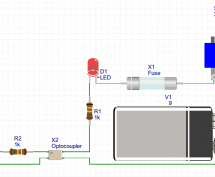 This is a brief review of the capabilities and ease of use of three of the most interesting, innovative and downright disruptive web-based EDA tools: EasyEDA Upverter Autodesk 123D Circuits (formerly Circuits.io) The same simple astable multivibrator circuit is entered into each tool and the design process followed through simulation (where offered), to PCB layout and Gerber download. For all of the product ...
Read more

›
Connectors of the PV, SV and SH series are available in a huge amount of versions and sizes, that´s why you´ll certainly find here a suitable type for you. A very frequent requirement for a simple and reliable connection of wires to a PCB is actual about as long as the world knows plated copper boards. There are many solutions and producers, thus a choice of suitable type is usually a question of your prefe ...
Read more

›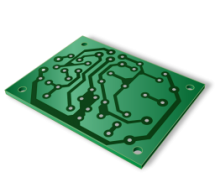 We live in an exciting time where we see a resurgence in electronics as a hobby. Mass production has wiped out a generation or two of kids learning to build radios from scratch with their mom or dad. In the good old days, not sure when, you had companies like Heathkit walk you through building a full size color TV at home, for example. "Yes, I made that!" you'd proudly exclaim to yourself after hours of wor ...
Read more

›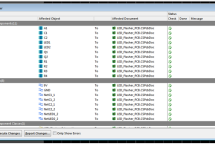 OK, further to Part 1 of this blog where we created a schematic, now it's time to move to the PCB. If you still don't have your license, get a trail from here: Professional PCB design tool | CircuitStudio And some more information from here: https://www.element14.com/community/docs/DOC-73745?ICID=designctr-devtools-info Open up the project (well, if it's not open already..) and click on "Proje ...
Read more

›