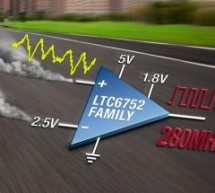 Features Very High Toggle Rate: 280MHz Low Propagation Delay: 2.9ns Rail-to-Rail Inputs Extend Beyond Both Rails Output Current Capability: ±22mA Low Quiescent Current: 4.5mA Features within the LTC6752 Family: 2.45V to 5.25V Input Supply and 1.71V to 3.5V Output Supply (Separate Supply Option) 2.45V to 3.5V Supply (Single Supply Option) Shutdown Pin for Reduced Power Output Latch and Adjustable Hysteresis ...
Read more

›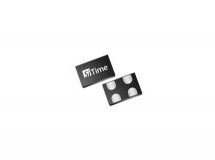 Low-Power Oscillators SiTime Corporation's general purpose low-power oscillators offer a perfect combination of low power consumption, excellent stability, small size, and fast start-up. Parts are also available in an SOT23 package which offers excellent board-level solder-joint reliability and enables low-cost, optical-only board-level inspection. Now system designers have lower frequency options based on ...
Read more

›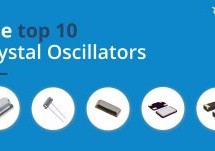 A crystal oscillator is an electronic circuit that generates an electrical signal with a very precise frequency. To achieve this, it uses the mechanical resonance of a vibrating crystal made of piezoelectric material. The first crystal oscillator was invented in the late 1920s by Walter Guyton Cady who was interested in submarine detection with ultrasonic waves. He suggested that a piezoelectric resonator c ...
Read more

›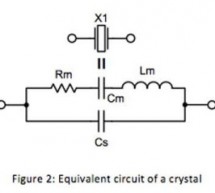 In our modern era, digital logic has become the core of all the electronics circuits either in the form of an FPGA, microcontroller, microprocessor, or discreet logic. Digital systems use many components that must be interconnected to perform the required functions.  The vital element for proper operation of such a digital system is a CLOCK signal that enables all these digital components to communicate and ...
Read more

›