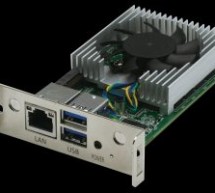 AAEON, an industry leader in embedded solutions, announces the ASDM-S-KBU, the only Intel SDM Small (SDM-S) module featuring 7th Generation Intel Core processors (formerly Kaby Lake). The ASDM-S-KBU offers unparalleled computing power for its compact size, capable of powering AI Edge applications. The ASDM-S-KBU brings the high performance of Intel Core processors to the compact Intel SDM-S form factor. As ...
Read more

›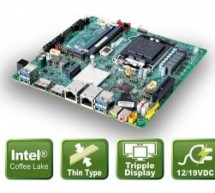 Thin Mini-ITX Mainboard for compact display systems With the Thin Mini-ITX Board PH12FEI, ICP Deutschland offers system integrators a motherboard to produce particularly flat displays or embedded systems. The PH12FEI is equipped with an IO Shield at half height and horizontal memory slots, which bring it to a height of only 20 mm. The LGA1151 socket installed on the PH12FEI supports the entire Intel® Coffee ...
Read more

›
Kontron, a leading global provider in IoT/Embedded Computer Technology (ECT), has introduced the new SMARC-sXAL4 module. The module is available with either Intel Atom®, Intel® Pentium® or Intel® Celeron®processors of the latest generation. With dimensions of only 82mm x 50mm, it can be used flexibly, and the E2 version is designed for use in an extended temperature range from -40°C to +85°C. Thanks to its ...
Read more

›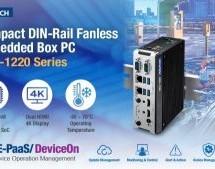 Advantech, a global leading provider of intelligent IoT systems and embedded platforms, is pleased to announce the latest addition to its ARK-1000 series: the ARK-1220, a compact DIN-Rail fanless embedded box PC for industrial and/or outdoor environments. The ARK-1220 adopts Intel Atom® E3940 QC processors with front accessible I/O ports on single bezel—targeting applications such as machine automation, int ...
Read more

›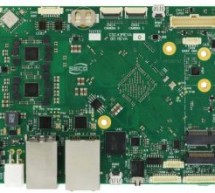 Seco is developing a 3.5-inch "SBC-C43", which runs Linux or Android on an up to hexa-core i.MX8, offering up to 8GB soldered DDR4 and 32GB eMMC plus WiFi/BT, 2x GbE, 3x USB, HDMI 2.0 in and out, 2x M.2, and -40 to 85°C support. Seco's 3.5-inch SBC enables soldered memory and optional industrial temperature support. It's built to support medical devices, digital signage, edge computing, industrial automatio ...
Read more

›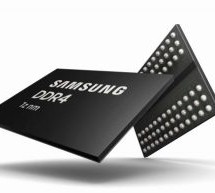 New 8Gb DDR4 Based On Most Advanced 1z-Nm Process Enables DRAM Solutions With Ultra-High Performance And Power Efficiency. Samsung Electronics, the world leader in advanced memory technology, today announced that it has developed a 3rd-generation 10-nanometer-class (1z-nm) eight-gigabit (Gb) Double Data Rate 4 (DDR4) DRAM for the first time in the industry. In just 16 months since it began mass producing th ...
Read more

›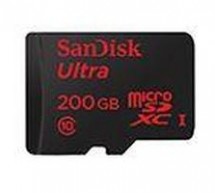 Whether he really said that or not is still up for debate. The quote appeared at the beginning of an editorial written by James E. Fawcette published in the April 29, 1985 issue of InfoWorld and the was attributed to a certain William Gates, chairman of Microsoft in response to a question about why PC-DOS had an upper memory limit of 640 KB. Well, things move on and at the Mobile World Congress in Barcelona ...
Read more

›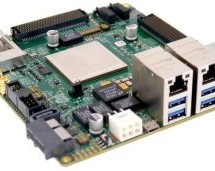 Aldec's TySOM-3A-ZU19EG embedded system development board, showcased at Embedded World 2019, supports the early co-development and co-verification of hardware and software. Aldec, Inc., a pioneer in mixed HDL language simulation and hardware-assisted verification for FPGA and ASIC designs, has launched the TySOM-3A-ZU19EG, to assist in the development of AI, Deep-learning Neural Network (DNN) and other appl ...
Read more

›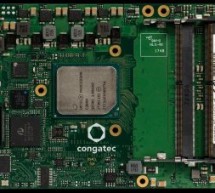 A new milestone is hit by Congatec, as they recently announced Type 7 modules. Congatec has struggled hard to take Linux friendliness to the very next level and to make server response to quickest possible till date. To do that, two Type 7 modules are introduced to the market which provide support of up to 96GB DDR4 and designed for converged edge servers in aircraft. The two modules introduced are: Conga-B ...
Read more

›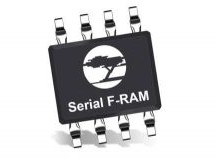 Cypress Semiconductor Serial F-RAM (ferroelectric RAM) memories combine the nonvolatile data storage capability of ROM with the fast speeds of RAM. Serial F-RAM features a variety of interface and density options, including SPI and I2C interfaces, industry-standard packages, and densities ranging from 4KB to 4MB. Cypress Serial F-RAMs have three distinct advantages over other nonvolatile memory technologies ...
Read more

›