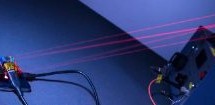 Cellphone chargers have been in existence for years and have grown from one stage to another. It started with the mobile phone traditional charger which had a USB interface, a DC converter, and a charging plug and now has expanded to a close-range inductive wireless charging. The commonly used inductive wireless charging is nice but limited, it still requires close contact with the charging pad making it of ...
Read more

›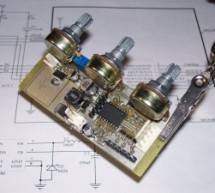 Laser show for poor man Here's another useless but cool looking "must build" gadget for every romantic geek. Let me introduce PIC microcontroller based three axis laser spirograph. Step 1 Gathering stuff Design is quite simple and employs regular parts and components but you are free to change/modify it in way you like. At first prototype I used blank DVD as reflective material but later I discovered more p ...
Read more

›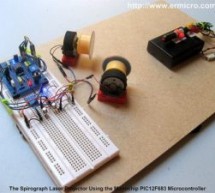 The 8 pins PIC12F683 microcontroller is one of the smallest members of the Microchip 8-bit microcontroller families but equipped with powerful peripherals such as ADC and PWM capabilities. This make this tiny microcontroller is suitable for controlling the DC motor speed. In order to demonstrate the PIC12F683 capabilities and to make this tutorial more attractive, I decided to use the PIC12F683 microcontrol ...
Read more

›
It has long been predicted that inter-chip and even intra-chip data links must ultimately move from the electrical to the optical domain. Prior work in the field has typically involved lasing light sources being fabricated separately from, and tightly coupled to, a host IC. A group of researchers from the UK has demonstrated the first practical laser that has been grown directly on a silicon substrate. The ...
Read more

›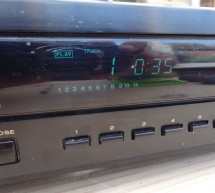 An elderly, but still sought after Marantz CD63SE was bought into the shop last week, with the fault reported that CD's would no longer play. After approximately 15 years of use, this is a common situation, as the laser power will gradually reduce over time to the point where it can no longer focus reliably on the spinning CD disc – however with the easy availability of VAM1202 CD mechanisms for below £20, ...
Read more

›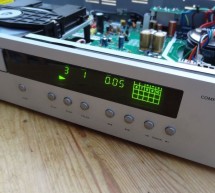 This 2004 vintage Arcam CD73 came into us with the reported fault that it would no longer play CD's, or even read the table of contents. Given that it is over eight years old and had plenty of use in that time, we were not surprised to find that the laser had expired and needed replacing. We are more than happy to repair quality hi-fi rather than throw it away, as with a new laser this CD73 will give many y ...
Read more

›