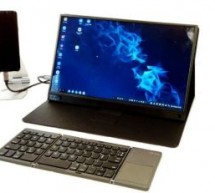 Laptop Docks for smartphones are becoming quite the real deal. For those who are not yet familiar with them, the docks serve as hosts for turning smartphones into laptops. As their popularity grows, the market is awash with several types of laptop docks with some top performers like the NexDock 2 and AFAICR, both of which come with a full laptop body, non-touch display and keyboard. However, "Losing the wir ...
Read more

›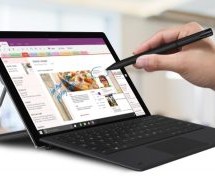 Introduction UBook Pro The latest 2-in-1 tablet/laptop from CHUWI, is the UBook Pro, that the Chinese manufacturer hopes will rival the Microsoft Surface Pro 6. The company has been manufacturing tablet/laptop computers since 2013. They targeted the mobile office industry with the UBook, and now the UBook Pro, with focus on versatility, quality, performance, and portability. Processor Improvements UBook Pro ...
Read more

›
The release of mini-laptops with display size in the region of 9″ has seen a surge in recent times with several companies like CHUWIX, One Mix, and a few others releasing quite a number of these PCs. To join these growing number of PCs, the Mag1 is joining the fray with the MAG1 "Magic Small" mini laptop. Running on an Intel Core m3-8100Y Amber Lake processor with variable offerings around RAM (8GB or 16GB  ...
Read more

›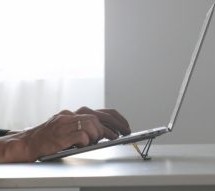 Tesmo, a company dedicated to innovation and excellence, announces the launch of its laptop stand; The Tesmo Kickstand in September. The Kickstand is an ultra-slim, portable and ergonomic laptop stand which can be used with any laptop type can be gently attached to your laptop to instantly transform it into an ergonomic and comfortable workstation wherever you are.  Speaking about the ideologies behind it,  ...
Read more

›
The internet became widely available in the early 1990s. Since then, it's spawned a new way of connecting, doing business, and learning. Small wonder that web designers and developers are valuable people in the workplace. On average, an entry-level web developer can make $54,379 a year. If you'd like to hit those figures, you might be wondering how to learn to code. Plenty of websites offer expensive course ...
Read more

›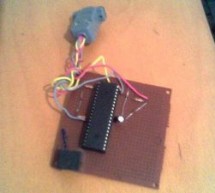 In this instructable , I 'll show you how to build a PIC 16F917Microcontrollerprogramming circuit. This Microcontroller is a very nice Microcontroller chip form the famous chip manufacturer Microchip.This Microcontroller is easy to program and powerful to use.The photo above shows the programmer circuit after completion.Note:This circuit uses the serial port on the PC . You must use this circuit on a PC hav ...
Read more

›
Despite struggles and delays with its 10nm processor, Intel has finally released five NUCs (Next Unit of Computing) mini-PC kits that comes with 14nm, 8th Generation Coffee Lake CPU. It also released two NUCs that comes with its 10nm Cannon Lake chips and comes configured with Windows 10 with shipments to begin in October or November. The coffee lake NUC supports any Intel-ready OS including Linux and Windo ...
Read more

›