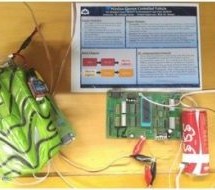 accelerometer Based Hand Gesture Controlled Robot using Xbee: This project is about controlling a robot through accelerometer using Xbee and pic microcontroller. You must have listened about line follower robot, obstacle avoidance robot, metal detector robot and tv remote controlled robot. All these robot works with some kind of sensors. But this accelerometer Based Hand Gesture Controlled  is about control ...
Read more

›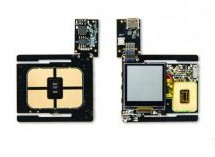 Silicon Labs has introduced a family of optical biometric sensors providing advanced heart rate monitoring (HRM) by transcutaneous optical measurements, along with electrocardiogram (ECG) capabilities, for a range of wearable fitness and wellness products. Si117x sensor modules combine ultra-low power, high sensitivity and integration, for smart watches and wrist-based, patch-type and other wearables requir ...
Read more

›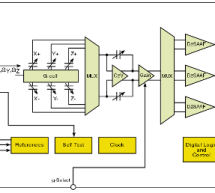 Freescale have introduced a new range of 3-axis accelerometers offering high sensitivity at low power consumption. According to Freescale the FXLN83xxQ family is capable of detecting acceleration information often missed by less accurate sensors commonly used in consumer products such as smartphones and exercise activity monitors. In conjunction with appropriate software algorithms its improved sensitivity ...
Read more

›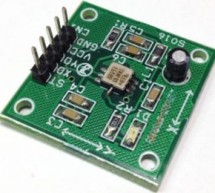 The ADXL203 Module  is high precision, low power, complete dual-axis accelerometers with signal conditioned voltage outputs, all on a single, monolithic IC. The ADXL203 measure acceleration with a full-scale range of ±1.7 g, ±5 g, or ±18 g. The ADXL203 can measure both dynamic acceleration (for example, vibration) and static acceleration (for example, gravity).The typical noise floor is 110 μg/√Hz, allowing ...
Read more

›
A bubble or spirit level meter is a handy tool to find whether a surface is horizontal or vertical. It is often carried by civil engineers, mechanical engineers, surveyors, carpenters, and many other professionals whose work involve precise alignments of horizontal and vertical planes. Original spirit levels had two banana-shaped curved glass vials at each viewing point and were much more complicated to use ...
Read more

›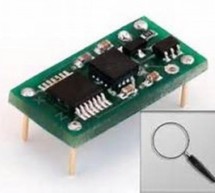 The LSM6DS3H is a system-in-package featuring a 3D digital accelerometer and a 3D digital gyroscope performing at 1.1 mA (up to 1.6 kHz ODR) in high-performance mode and enabling always-on low-power features for an optimal motion experience for the consumer. The LSM6DS3H supports main OS requirements, offering real, virtual and batch sensors with 4 kbyte FIFO + flexible 4 kbyte (FIFO or programmable) for dy ...
Read more

›